First TMetric service update in 2018
Jan 26, 2018

The present update offers more customization for TMetric users delivering such features as activity levels, API keys for users, column customization in reports, deletion of user activity, demo data for new accounts, etc. Go on reading to find out details.  
Activity levels
The Team Summary report now includes two additional columns showing an employee's online time and activity level.
Online time is the time of the actual user activity, i.e. the time recorded when a user was typing on a keyboard or moving the mouse.
Activity level is an average height of the activity bars on the timeline each 

representing 10 minutes of your work activity.
These two parameters allow you to see how productive your employees are over a certain period of time. 
However, it is important to understand that the activity can differ greatly depending on employees' position and tasks they are doing.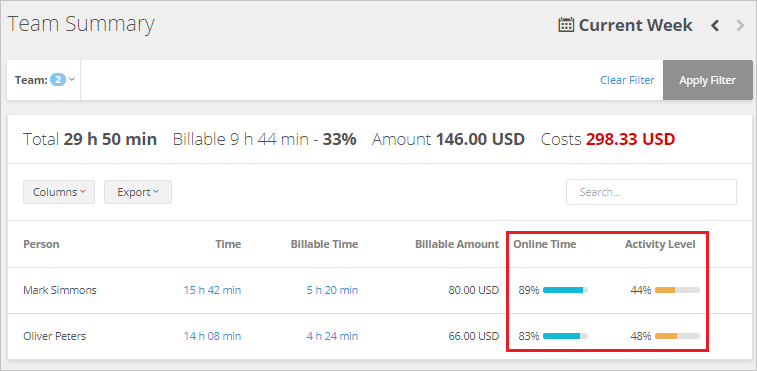 API keys for users
Hands up! In this release, we provided our users with access to TMetric API via an API token key. Get new API token on your Profile page and use it in your code. Though the TMetric REST API documentation is crude now, we are working on improving it.
This is a bearer access token and it's valid for 1 year. When you request a new token, the previous token is invalidated.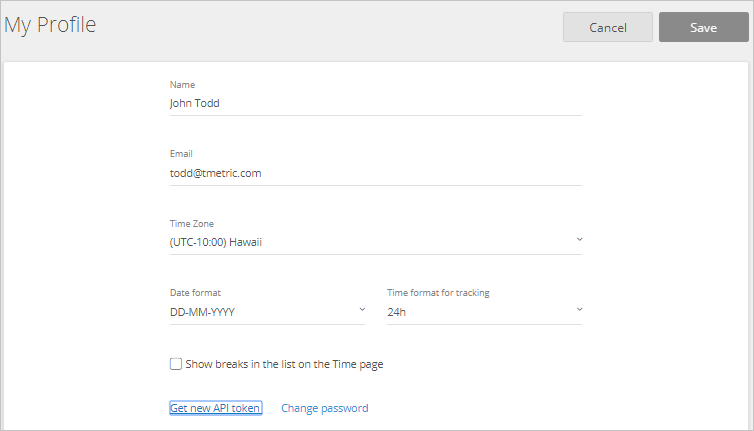 Column customization in reports
As TMetric reports grow bigger and now consist of many columns with various types of data, we've decided to allow our users to choose which columns to include in a report and which to hide.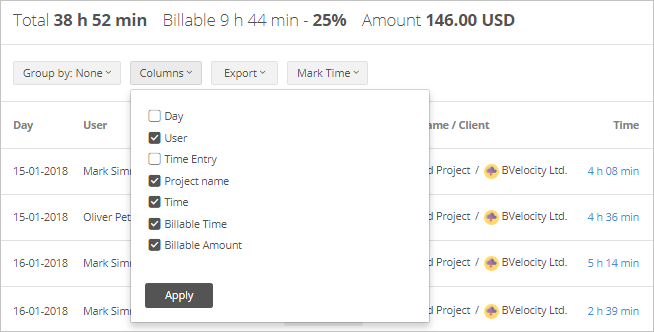 Demo data for new accounts
New users of TMetric, when creating an account, have an option to generate demo data for the account: tasks, members, a project, time tracking data etc. This will give an insight of how TMetric looks and works. You can later clean up the demo data and go live with your own data.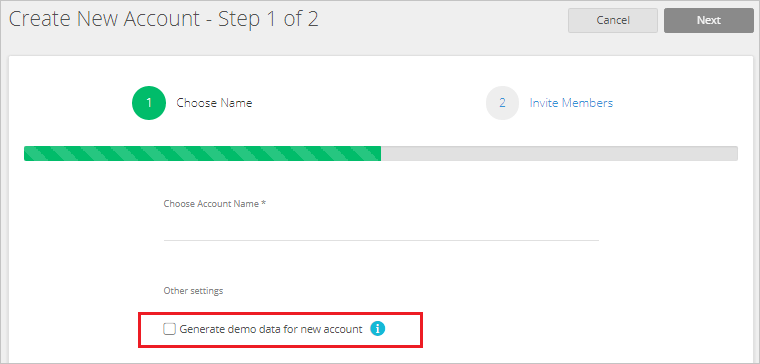 Deleting user activity 
There are occasions when the automatically started TMetric desktop app starts tracking your activity that is not supposed to be tracked. You can erase this record by deleting the corresponding time entry.
User activity storage is limited now
Now, the users of free accounts can view users' activity for previous 7 days. If you want to get unlimited storage for user activity, you need to upgrade to Professional or Business plan. 
About TMetric
TMetric is a time tracking web app for both freelancers and big companies. Great control over time intervals and project budgets, flexible billable rates, crystal clear reporting, transparent team monitoring and lots of integrations, all wrapped up into a light interface.
Sign up right now!