Browser Extension Interface
Browser Extension Interface
The TMetric browser extension interface is implemented as a pop-up dialog box that appears when you click the TMetric browser extension icon on a browser toolbar.
The TMetric browser UI allows you to perform the following actions directly in your browser.
Login
When you are not logged in to your account, you will see the following dialog box. The Connect button will redirect you to the login dialog box.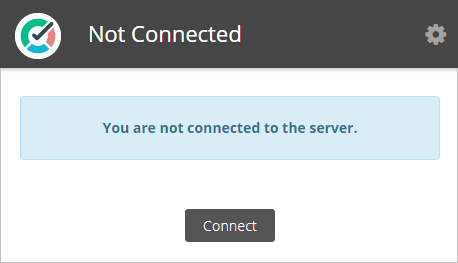 Start Timer
Once you logged in to your TMetric account, click the extension icon, the Start Timer dialog box will open, where you can specify task details and start the timer.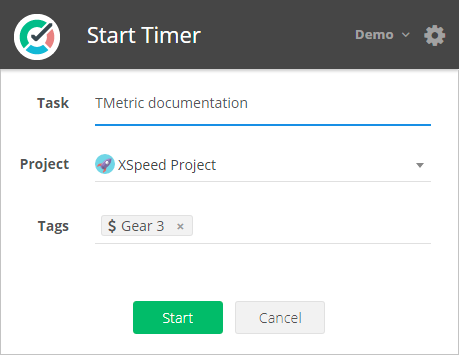 Add Notes to Task
The Notes field appear for the task for which the timer is repeatedly started.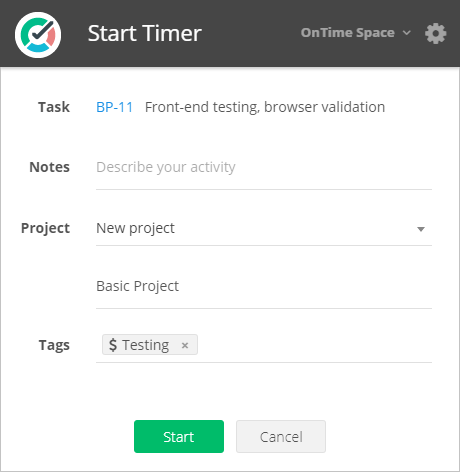 Active Timer
When the timer is running, the extension UI shows the Active Timer dialog box with task details and the time spent on the task. The task ID is a link to the relevant task page of an external web app.   
You can stop the timer or add a new task.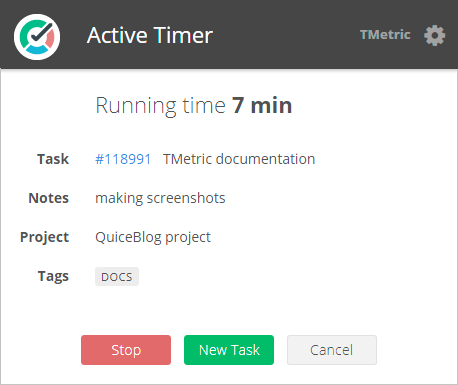 Fix Timer
If you forgot to stop the timer when leaving your workplace, the TMetric browser UI will notify you of the long-running timer. The Fix Timer button opens the TMetric web application, where you can fix the timer manually.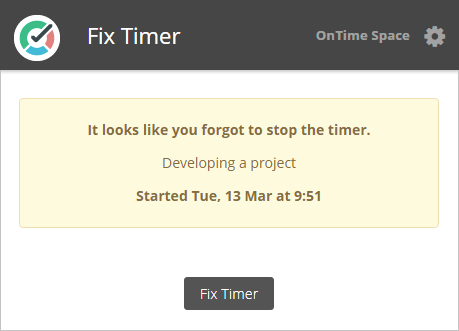 Switch Between Multiple Workspaces 
You can easily switch to another workspace, just click the arrow next to the workspace name and select a required workspace from the drop-down list.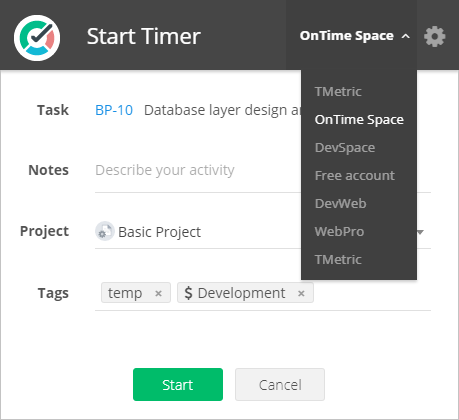 Pop-up Settings
By default, the TMetric extension is set to show a pop-up window when you click the Start timer button. You can configure the dialog box to pop up only when a project is not specified or not to pop up at all.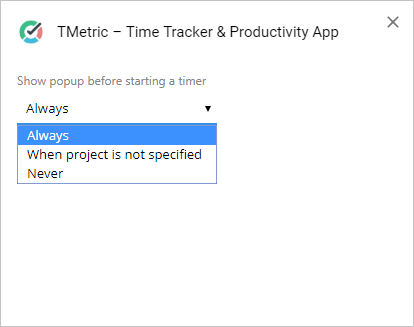 See Also