TMetric Yandex Add-on
Yandex Add-on
This topic describes how to install and use the TMetric browser extension in Yandex.
The TMetric Yandex add-on is available on the Opera add-ons page.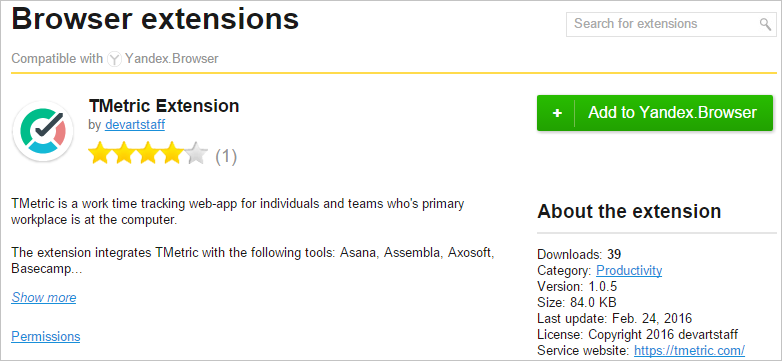 Once the TMetric extension is installed, the TMetric icon appears on the Yandex toolbar.
To start tracking time, click the TMetric icon, and the task will appear on the TMetric timesheet. 
See Also