Monitoring Team's Work
Note: This functionality is available only to Team Lead, Administrator, and Owner.
To monitor work of a team:
On the Tracker page, click the My Time arrow.
To view the work of all members of a team, select the team name from the drop-down list box.
To view the work of a certain user, select their name from the drop-down list box.
If you want to view team's activity not for today, select the required date.
The work of each member is shown as a separate timeline with a member's name and the indication of total time worked for a day.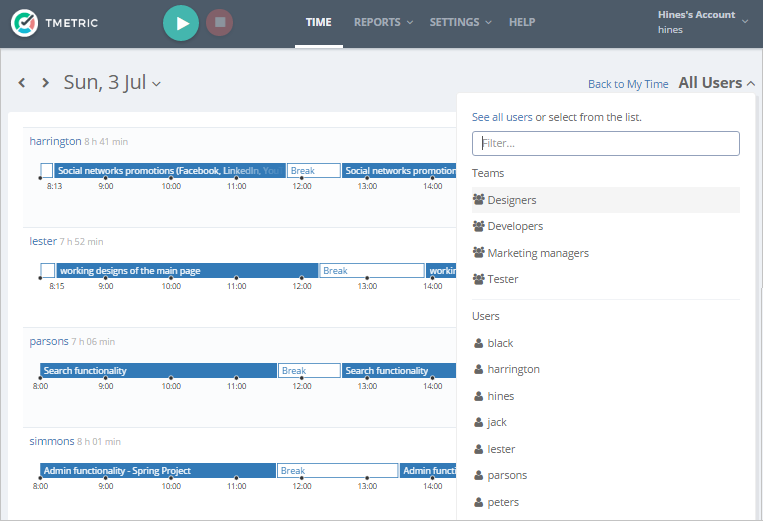 By default, TMetric shows the team activity for today. To view the team activity for past days, click the Calendar arrow, and then click a required date on the calendar. Alternatively, navigate to a required date using back and forward arrows.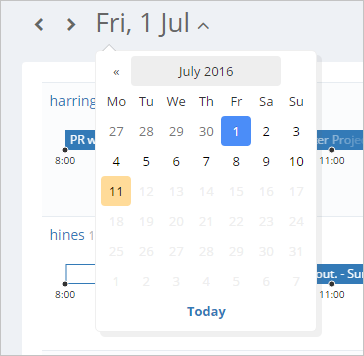 To exit team's work monitoring, click Back to My Time.
See Also