My Profile
My Profile
My Profile is a personal area containing user-specific data and settings. Profiles are meant for individual people. That's why we recommend using the first and last names in your profile. 
To open My Profile page, click your name in the top right and then click My Profile.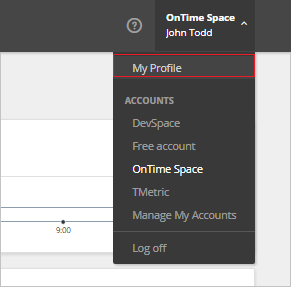 On My Profile page, a user can:
edit name;
edit email;
set a time zone;
set date format;
set time format for tracking;
activate the option Show breaks in the list on the Tracker page;
Get a new API token
change password.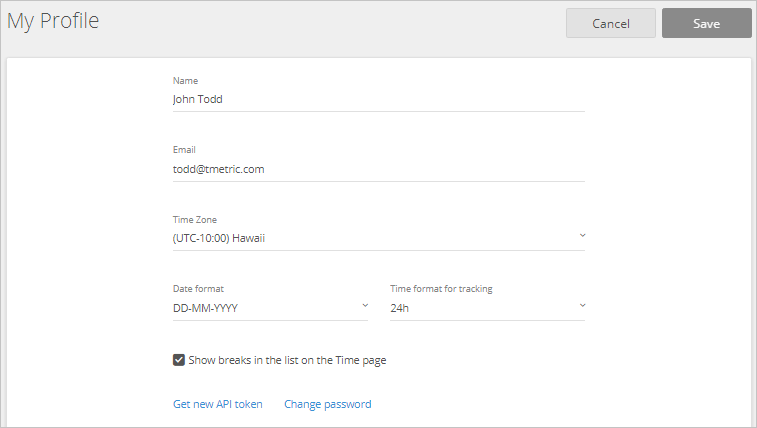 See Also