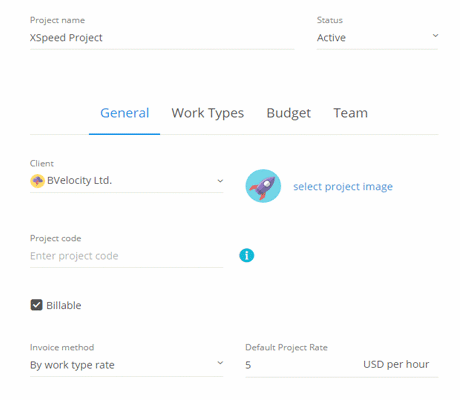 Setup Projects, Budgets and Rates
Create projects and set up budgets as time estimates or as money sums. Assign different billable rates per project, work type or person. Assign your projects to clients for better reporting. If you are a consultant agency, set up billable rates and cost rates for each member of your team.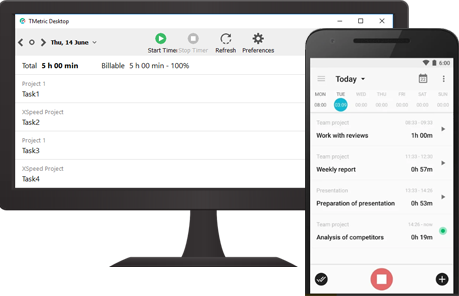 Track Your Billable Time Everywhere
You can be a freelancer working from home, a consultant working at fields with clients, or a back office employee. TMetric allows you to track your work time anywhere using mobile app, web browser, or desktop app. Your time log is stored in the cloud and accessible from any device.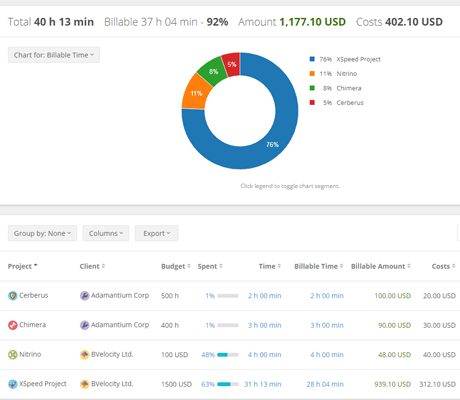 Get All Time and Money at One Screen
Concise and powerful Projects Summary report allows you to view all active projects: time tracked, budgets spent, money earned, and costs incurred. Drill down from an big-picture overview to a smallest detail with a mouse click.
Up to 5 users
Time tracking
user/month if billed annually,
$5 if billed monthly
user/month if billed annually,
$7 if billed monthly