Microsoft Office Online Time Tracking in One Click
Track time spent on creating spreadsheets in Excel Online, managing email correspondence in Outlook Online, preparing documents in Word Online and designing presentations in PowerPoint Online with one mouse click. Integrate TMetric with Microsoft Office Online in three simple steps. Get broad and precise time reports.
Add Timer Button to Microsoft Office Online
Complete these three simple steps to enable time tracking in Microsoft Office Online.
It takes no more than 3 minutes to set up.
1
Time tracking app with advanced billing and reporting features
2
Browser add-on for TMetric that allows one-click time tracking for Microsoft Office Online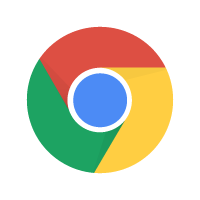 3
Now sign in to your Microsoft account and start tracking
Microsoft Office Online Apps available for time tracking
Work productively on a spreadsheet in Excel Online
Know exactly how much time you spend on recording and analyzing numerical data in Microsoft Excel. Get time reports, analyze collected data and improve your productivity.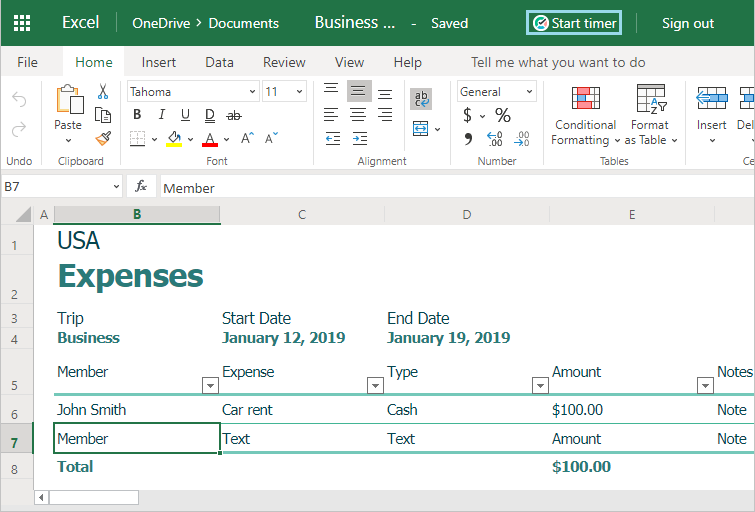 See how much time is spent on correspondence
Manage your emails quickly, organize your contacts efficiently and stay connected with your clients. Monitor time spent on working with your calendar in Outlook Online.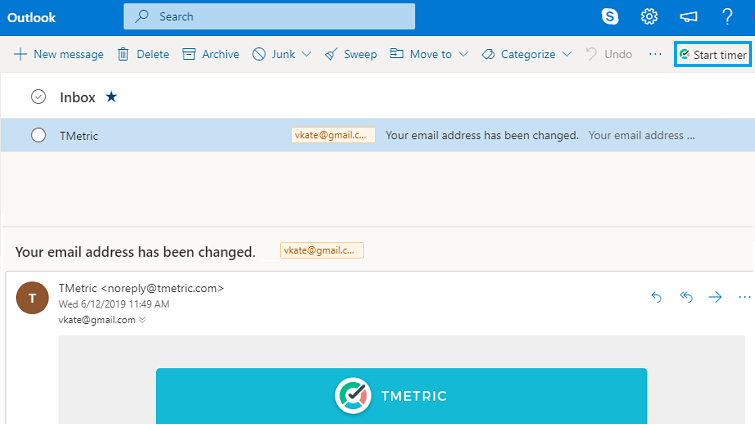 Track time spent on each doc in Word Online
See how much time is spent on creating, editing, and sharing documents in Microsoft Word Online. TMetric will also help you control the time spent on proofreading articles and creating reports in Word.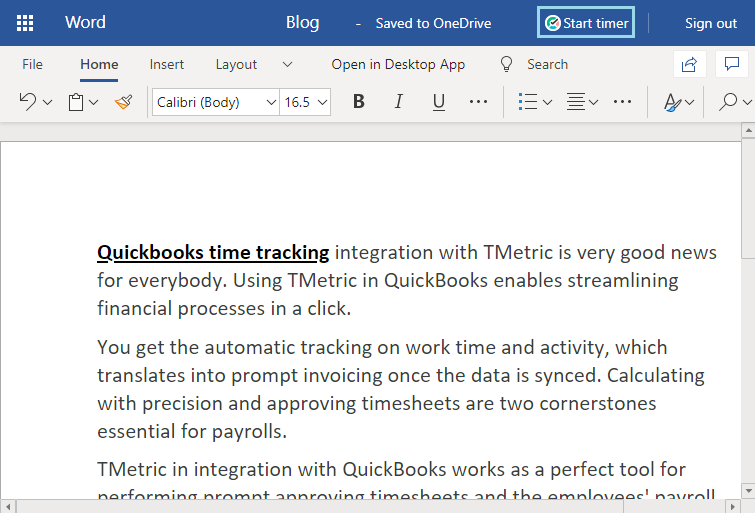 Monitor time spent on presentation in PowerPoint Online
Stay focused when preparing a presentation in PowerPoint Online. Properly divide time between your tasks and share a successful presentation with others.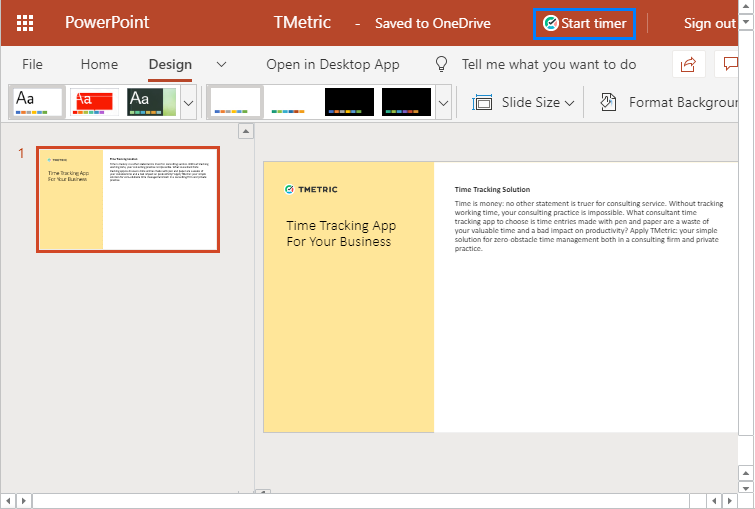 How to Use Time Tracking in Office Online
Time Tracking in Microsoft Office Online. How it works
After installing a TMetric plugin, the Start timer button will appear in the upper toolbar of the product interface.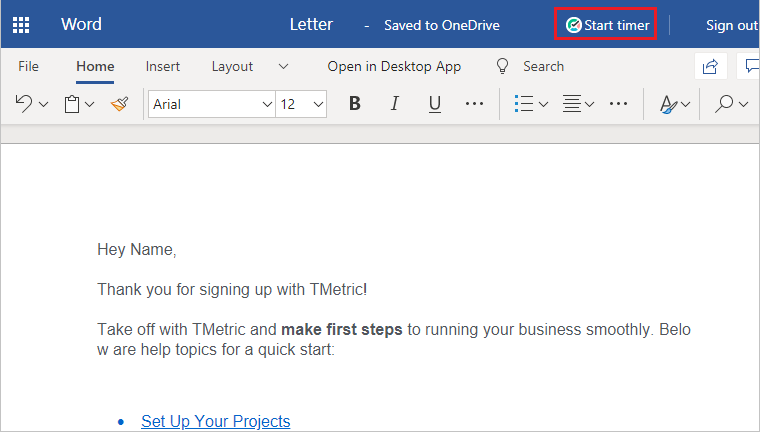 Click the timer button and all your time spent working with a spreadsheet, document, email or presentation will be logged in TMetric. In addition, you can easily navigate back to your Office web app by clicking a small icon next to the time entry name. 

Learn more about how time tracking works in Excel and Outlook Online by visiting the corresponding page. Control your time with TMetric time tracking app and stay productive throughout the day!
Read Hundreds of Reviews
4.5 Customer Rating
242 Reviews
Make time work for you!
Powered by
A software vendor with 25 years of experience.