Our awards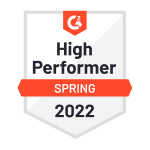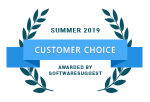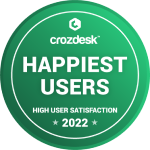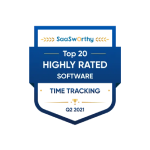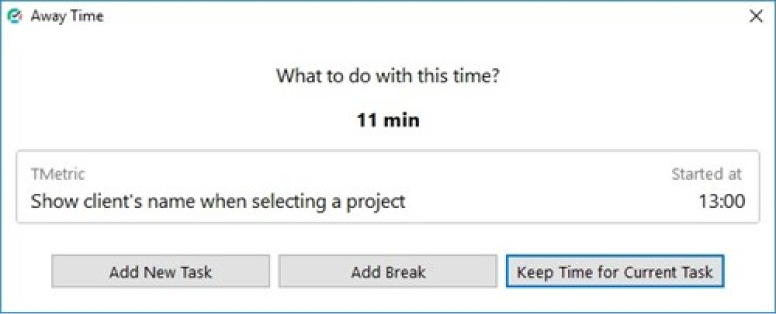 Get notified every time you stopped working
You will never miss tracking your work time because TMetric desktop app adds tracking reminders to your workday. Free time tracker app detects zero activity and prompts you to take a break or resume activity. In case your timer runs overnight, you will get notified too. It can serve as a personal time tracking app as well and will help you keep up with time and keep your life digital.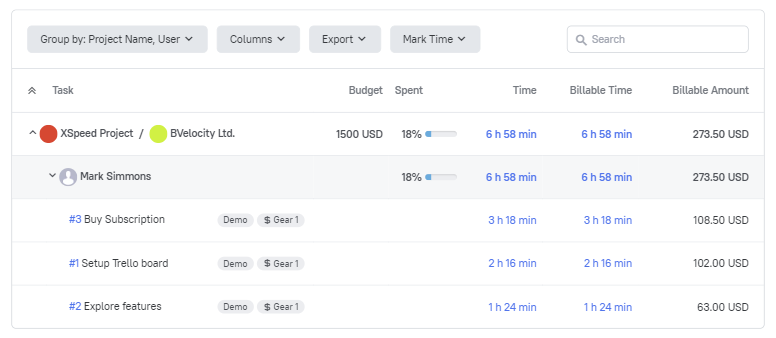 Analyze how you spend work time
Free time tracking application allows you to get a detailed overview of how much time you spend on every task within any given time period. You can view both your personal productivity level and your team's level too. Reports are available for export and printing with a click and prove to be very helpful for analyzing time utilization and activity.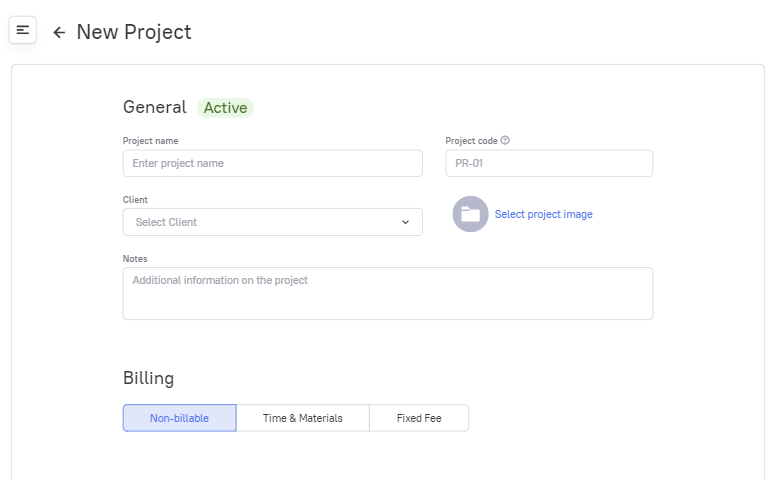 Time tracker App for projects
Organize your work time like a pro with TMetric app to track time spent on tasks. Assign them to projects, personalize and tag different work types to facilitate the workflow and make it as productive as possible. Prioritize and monitor tasks to ensure your team members meet the deadlines and make their completion efficient.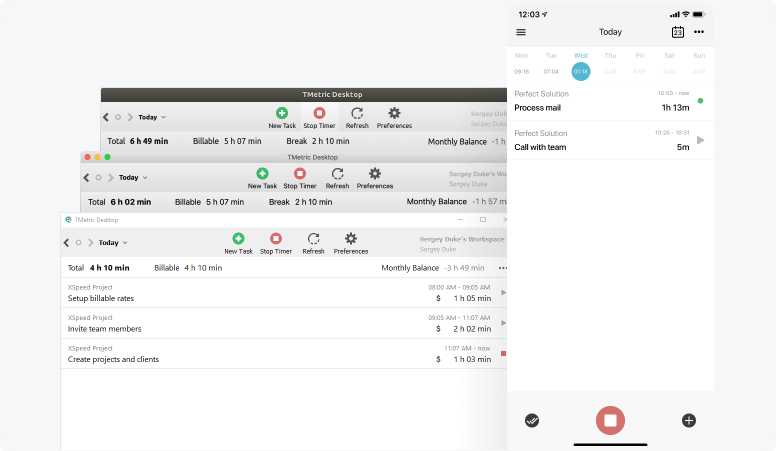 Time tracking software for Mac, iPhone and Android
Simple free time tracking with TMetric enables you to capture time even if you are out of office but still require productivity measurement. The app is available as a free time tracker iPhone and Android and will sync your tracked time into the web app.
Enable time tracking feature in any tool you use
Love using Trello, JIRA, Asana, Todoist, or other apps? Install TMetric browser extension and track time spent on your tasks in these apps by launching the timer. See the time spent on a task without switching between apps.
What they say about us
Simple yet efficient

I love that I can manage a whole team's worktime. It's also good to create reports based on project, task, daily or team.

Easy tool to track your time

I have started to use it to have more details on how much time I spend on the particular project and each task. Important for me is that its easy to start and pause the tool when needed. And TMetric completely met these requirements. Thank you!

Very helpful love it!

The layout is easy and professional. I had an easy time getting setup and organized. It has a lot of great features.

TMetric is ease to use - Small and useful

TMetric is a very useful tool for time tracking. It`s lightweight but has all features, which we need for time tracking
TMetric is a fast developing solution
Frequent updates bring new amazing features
Would you like not to waste your time?