Managing Account Members
Managing Account Members
Adding Members to Account
Note: This functionality is available only for the account owner and assigned admin.
To invite members to an account:
Go to Manage on the main menu and click Members. 
On the Members page, click Invite Members. 
Type in user email(s) and click Send Emails. Each user will receive an email inviting to join the account or sign up with TMetric (if not registered yet).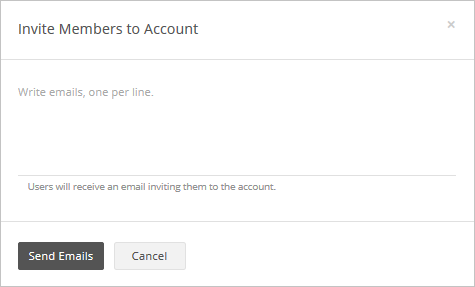 Note: Until the invited users complete registration, they have the Unregistered status.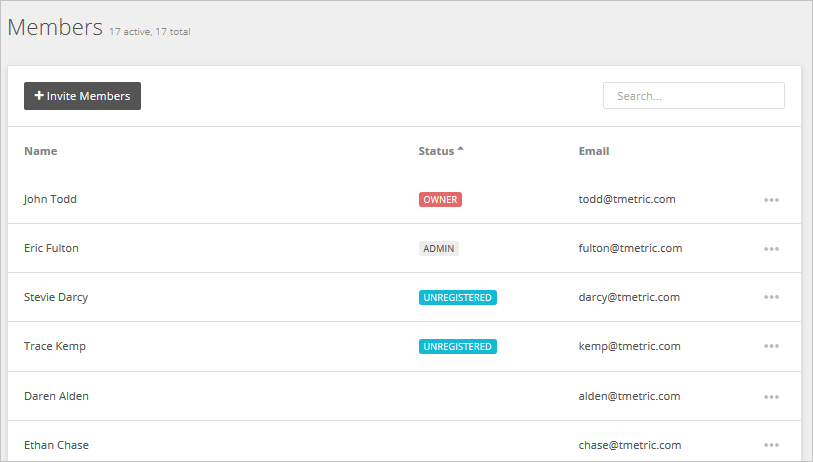 Sorting
You can sort the list by name, status, or email. For example, click Name and the column items will be placed in alphabetic order. Click it again, and the list items will be sorted recursively.
Editing Members
You can manage the list of members using a corresponding action overflow button 

.
The drop-down menu of the action overflow button allows you to:
Edit data about a member;
Lock a member. When you lock a member, all the data associated with the member remains in the account, though he/she will no longer be able to access the account; 
Delete a member from the account.

Click Edit to open the Edit Member page, where you can:
specify member's name;
specify timezone;
set an access level;
set team membership;
set member billable rate (this is a Professional and Business feature) - this is the external rate you will charge your client;
set member cost rate (this is a Business feature) - this is what an employee costs you as a business;
select a default work type - the type of work performed by a person most of the time. The default work type of a member is automatically added to a time entry the member creates;

 

lock member or delete a member.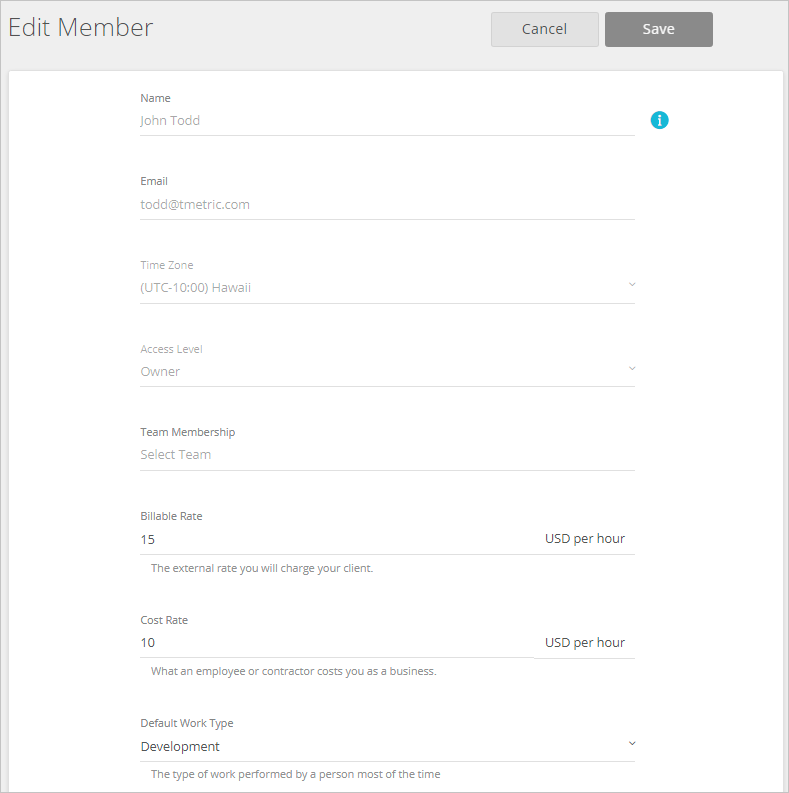 Note:
If a user belongs only to your account, you can edit all the user profile settings, except for email;
If a user is involved in two or more accounts, you won't be able to change the user's name and time zone. You need to ask that person to edit one's profile.
Changing Account Owner
There can be only one owner of an account. So, when you set the Owner status to a different user, the following dialog box is displayed.
After you click Change Owner, the selected user becomes the account owner, and the former owner gets the Admin status.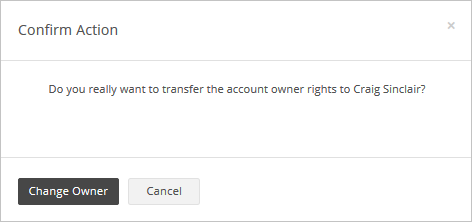 Email notification
Users will be automatically notified about the changes in their profile.
Notifications are sent only to registered emails.
Notifications are sent when the user name and/or time zone were modified.
See Also