Creating Teams
Creating Teams
This topic walks you through the process of building a team in TMetric. 
Using teams in TMetric helps you easily monitor employees' productivity, add them to multiple projects, get better team reporting, and effectively manage remote teams. 
Note: This functionality is available only for users with the Owner and Admin statuses.
To create a team
Go to Workspace on the main menu and click Teams. 
On the Teams page, click New Team.
On the New Team page, type in a team name.
Click Add Team Lead, select a user from the list

and click 

Add.   
Click Add Members to select members from the list and click Add.
Click Save to create the team.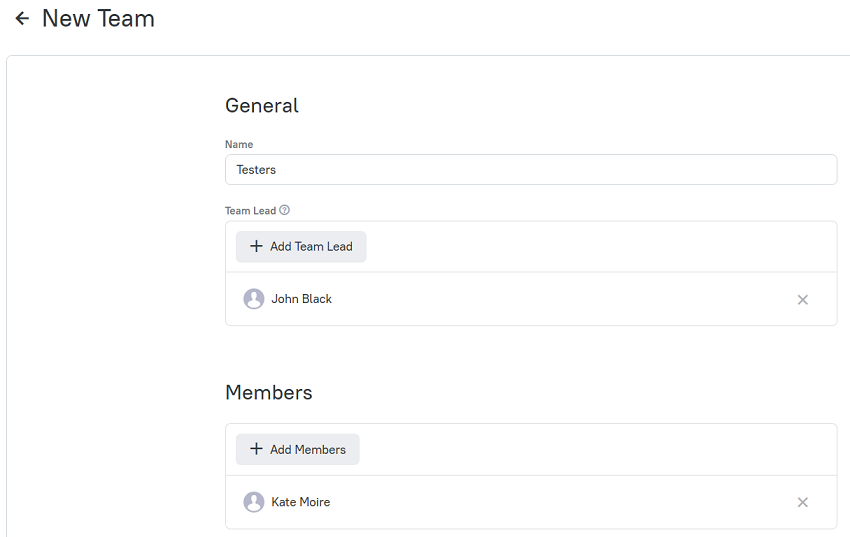 The team that you've added appears on the list of teams on the Teams page. You can delete a user from the team by clicking the cross button.

---
Didn't find what you were looking for?
If you didn't find what you were looking for, you can make a support request or email us to support@tmetric.com. We'll be glad to help you personally.
Contact Us