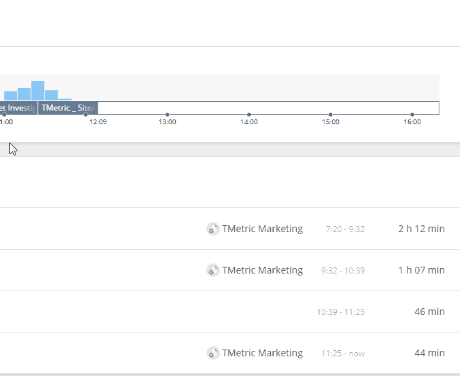 Activity level tracking
Either you are an office employee or a working-from-home freelancer, you can easily see your productivity with activity level bars on TMetric timeline. TMetric will also record your presence on each website and application you viewed and collects data for the apps usage report.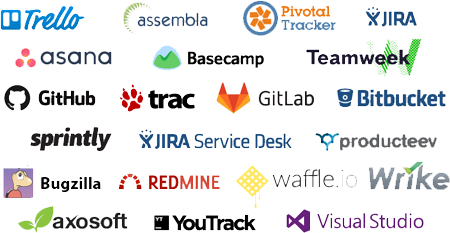 Integration with favorite apps
TMetric is compatible with more than 40 services and productivity apps, so it won't be difficult to integrate it into your usual workflow. Just click on TMetric Start timer button from the system you use and start monitoring your employee's performance.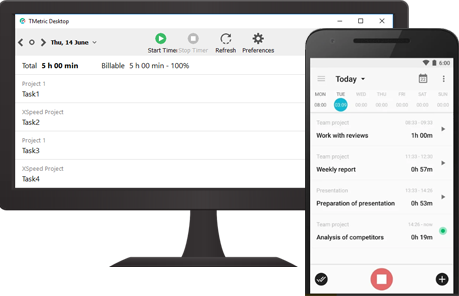 Tracking wherever you are
TMetric is a universal time tracking app for monitoring employees' working hours either in the office or remotely by using the desktop app on Windows, macOS, Linux, or Ubuntu. The other option is installing TMetric on your mobile (available both on Android and iOS).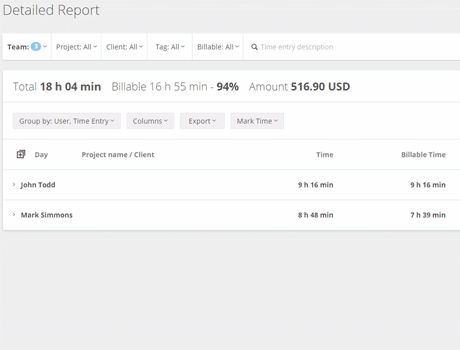 Detailed time reporting
Generate detailed reports and analyze what projects and tasks consume your employees' working hours. Create projects/tasks summary diagrams, complete time reports and estimate your employees' productivity level in a few clicks. 
Time tracking

Unlimited projects and clients

Reporting

Web app integrations

Billable rates and money tracking

Budgeting for projects

Invoicing

Task management

Activity levels for employees

Apps and sites usage reports

Screenshots capturing

Client logins for access to reports

Payroll for employees

Time tracking permissions

Time-sync with QuickBooks

Time-sync with JIRA and Redmine
Time tracking

Unlimited projects and clients

Reporting

Web app integrations

Billable rates and money tracking

Budgeting for projects

Invoicing

Task management

Activity levels for employees

Apps and sites usage reports

Screenshots capturing

Client logins for access to reports

Payroll for employees

Time tracking permissions

Time-sync with QuickBooks

Time-sync with JIRA and Redmine
Time tracking

Unlimited projects and clients

Reporting

Web app integrations

Billable rates and money tracking

Budgeting for projects

Invoicing

Task management

Activity levels for employees

Apps and sites usage reports

Screenshots capturing

Client logins for access to reports

Payroll for employees

Time tracking permissions

Time-sync with QuickBooks

Time-sync with JIRA and Redmine