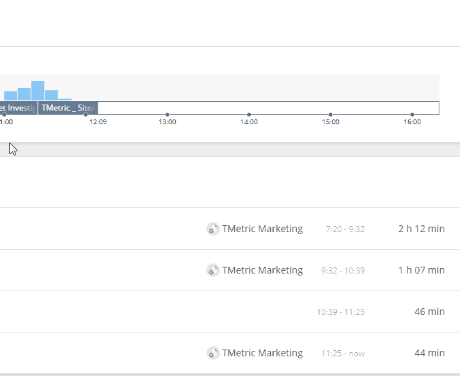 Activity level tracking
Whether you are an employee working in the office or a freelancer working from home, the Activity level parameter allows you to see how productive you are over a certain period of time. Moreover, TMetric records each website and application you viewed and collects information about the duration of the event, the name of the application or window.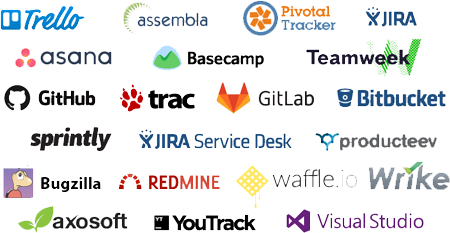 Integration with favorite apps
Tmetric is compatible with more than 40 services and productivity apps, so it won't be difficult to integrate it into your usual workflow. Simply click the TMetric Start timer button directly from the system you use and monitor employee's performance.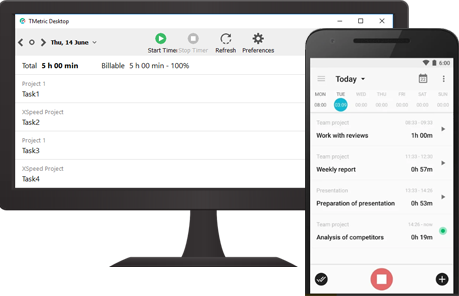 Tracking wherever you are
TMetric is a universal time tracking app, which allows monitoring employees' working hours in the office or remotely, using the desktop app on any convenient operating system - Windows, macOS, Linux, or using mobile devices on Android, iOS.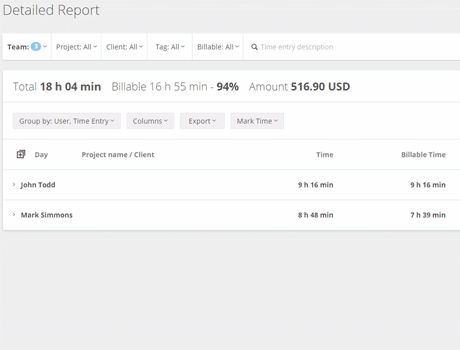 Detailed time reporting
Generate detailed reports and analyze what projects and tasks take the most of employees' working hours. Create a projects/tasks summary diagram, complete time reports and estimate your employees' productivity level.
Up to 5 users
Time tracking
user/month if billed annually,
$5 if billed monthly
user/month if billed annually,
$7 if billed monthly