Request a Demo
Request a Demo
Our team is always here to support you all the way from product onboarding to a detailed overview of the service features. Our experts will explain how a time tracking experience with TMetric can improve your business performance and ensure its profitability.
To schedule a live demo with us
1. Click the Request a Demo button on the main menu. 
Note: The button is only displayed during the trial period, to a workspace owner, provided that he/she indicated the size of the company 10 or more people.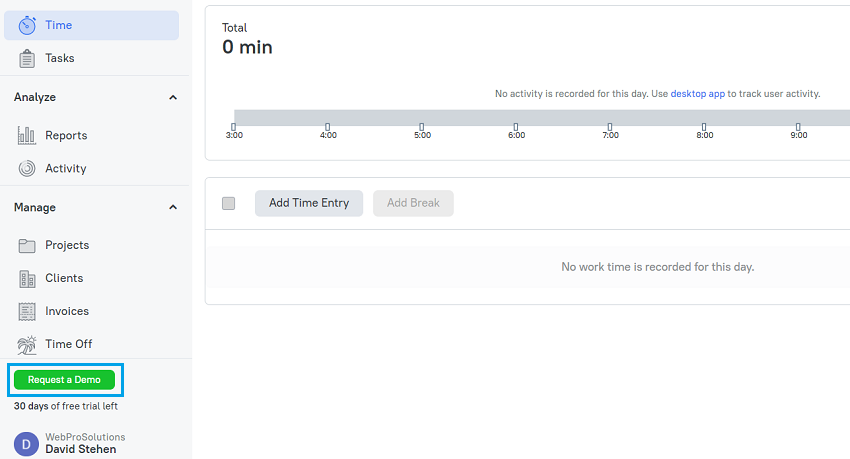 2. Fill in the form fields. The Demo Date and Questions for demo fields are mandatory.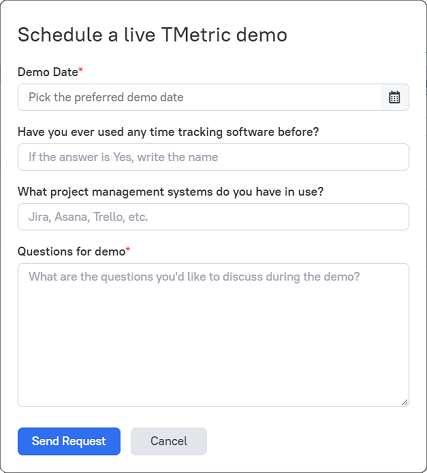 3. When finished, click the Send Request button.
4. An email with a demo request is sent to our technical support.
Get a personalized demo from us and let us show you what TMetric can do for you.
See Also
---
Didn't find what you were looking for?
If you didn't find what you were looking for, you can make a support request or email us to [email protected]. We'll be glad to help you personally.
Contact Us