TMetric Safari Extension
TMetric Safari Extension
TMetric extension for Safari allows you to start tracking time directly from the browser toolbar or in any project management system using the Start timer button integrated into each task.
Install Browser Extension
The TMetric Safari Extension is available in the Mac App Store. Click the Cloud download icon to start the installation. When the extension is successfully installed, click Open.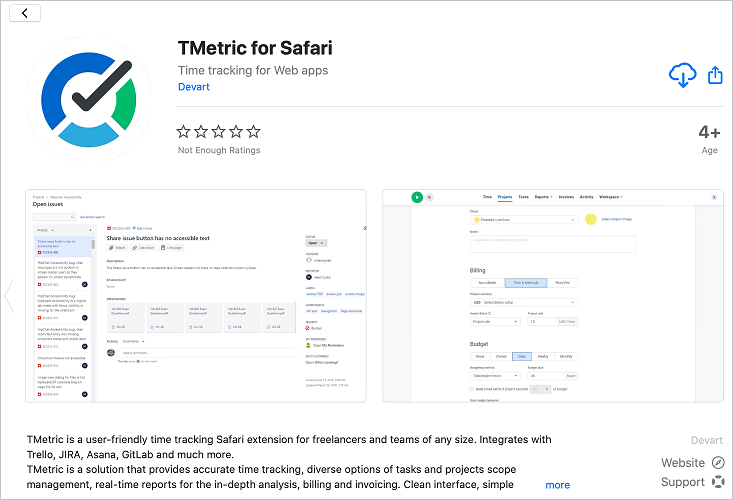 You can learn more about how to install Safari extensions in the corresponding topic of Apple support. 
Getting Started 
Once the TMetric Safari extension is installed and you open it, there will be a dialog box prompting to enable the extension in Safari Preferences, just click the corresponding button.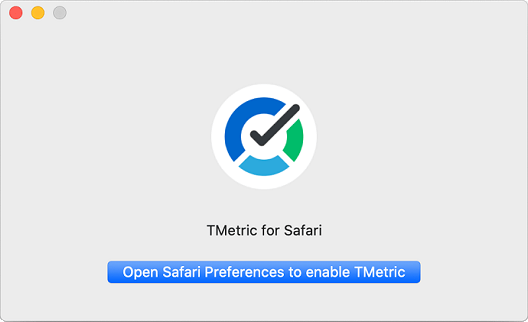 In the Extensions list, find the TMetric for Safari name and check it to turn the extension on.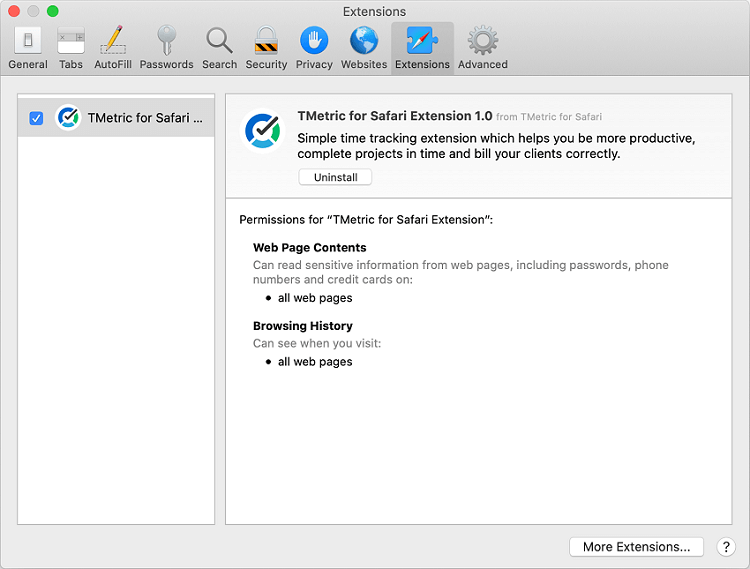 The TMetric icon will appear on the browser toolbar.

Start Timer
To start tracking time from the browser, click the TMetric icon on the toolbar. If you are already logged in to TMetric, you will see the Time page. If you are not logged in, TMetric will open the Login dialog box.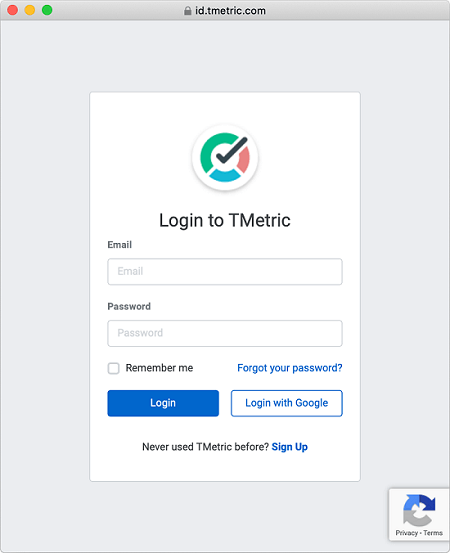 Once you logged in, you see the Time page where you can click the Start timer button. 
Start a task using the integrated Start timer button
With TMetric Safari extension, you can start a task in any project management system by clicking a built-in Start timer button on an issue you need.

When you click the Start timer button, the Start timer dialog box opens where you will see the issue name, the project it belongs to and where you can add notes and tags to a task if needed.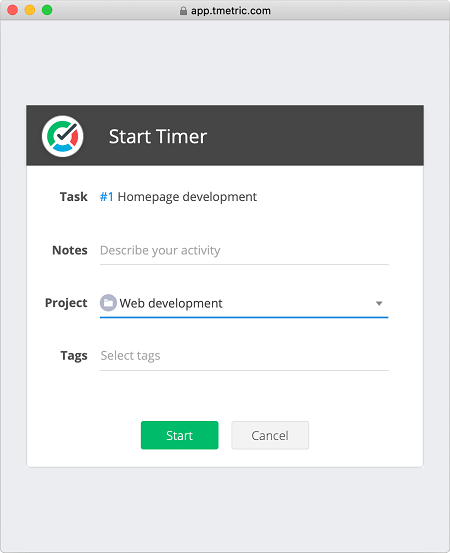 When you're done, click the Start button to start tracking the time you spend on the issue. 
---
Didn't find what you were looking for?
If you didn't find what you were looking for, you can make a support request or email us to [email protected]. We'll be glad to help you personally.
Contact Us