Sending an Invoice
Sending an Invoice
Here you will learn how to send an invoice to your client, once it is created.
You can easily customize your invoices with your company's logo. A company's logo is added in the workspace settings and will be used in all further created invoices. 
Moreover, you can set your company's name and address, as well as your client's personal details. This information will be automatically included in an invoice. 
To send an invoice to a client, you need to export it to an Excel file: 
1. Go to Invoices in the main menu.
2. Select a required invoice from the list of available invoices.
3. Click Export to Excel. Any data in the Excel file may be edited.
4. Save the invoice to a required directory.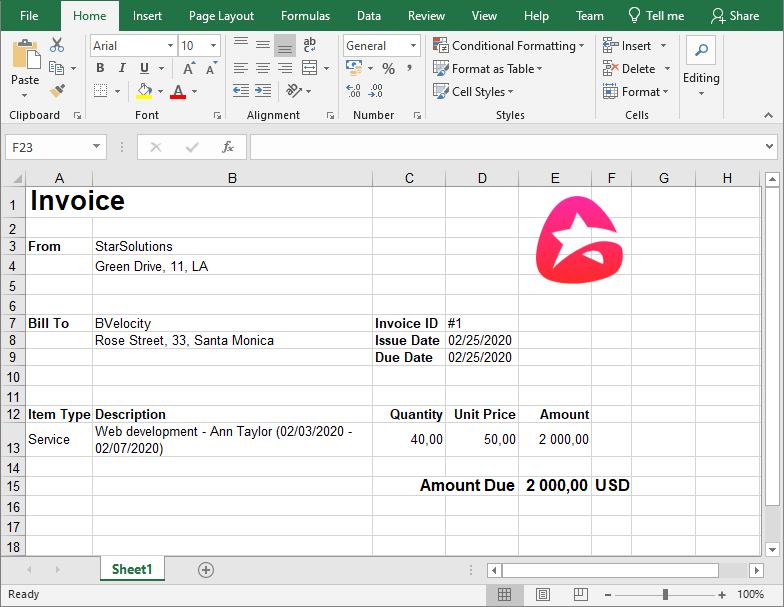 Now you can send the invoice to your client via email. Create an email message and attach your invoice to it. 
Once the invoice is sent or paid, you may assign a status to it by marking as Sent or Paid correspondingly. By default, it has a Draft status.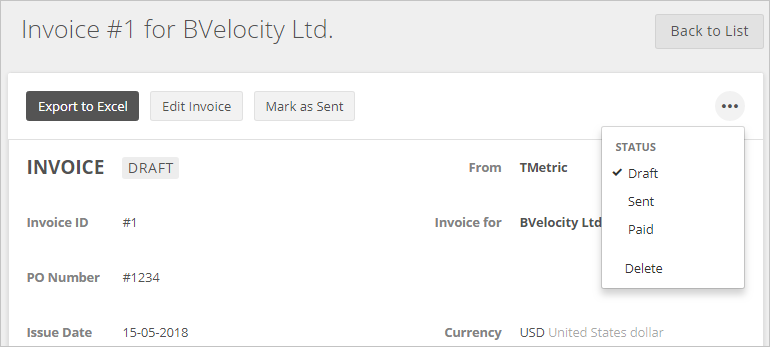 ---
Didn't find what you were looking for?
If you didn't find what you were looking for, you can make a support request or email us to [email protected]. We'll be glad to help you personally.
Contact Us