Sending an Invoice
Sending an Invoice
You can send an invoice to a client by exporting it to an Excel file. 
1. Go to Invoices in the main menu.
2. Select a required invoice from the list of available invoices.
3. Click Export to Excel and save the invoice to a required directory.
Any data in the Excel file may be edited.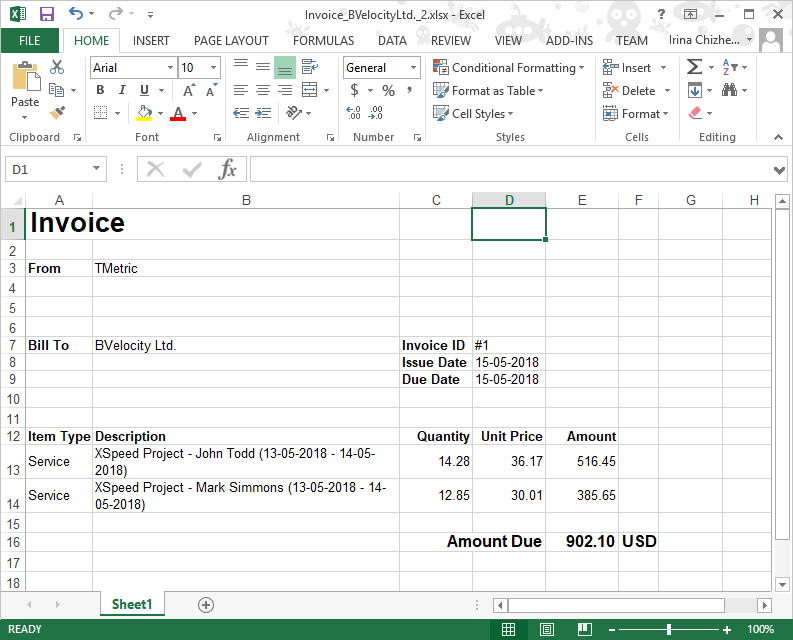 You may assign a status to an invoice. By default, it has status Draft. You can also mark the invoice as Sent or Paid.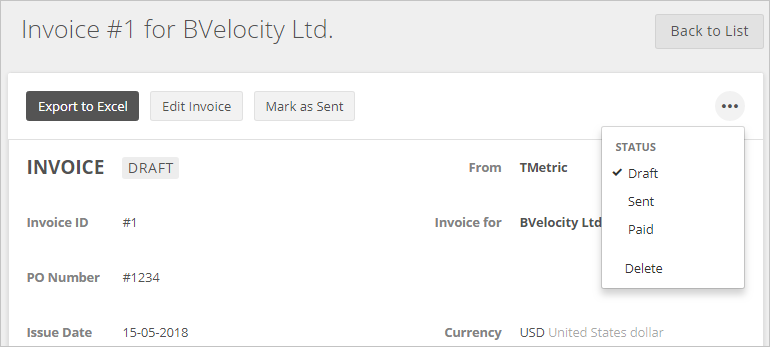 See Also