How to Cancel a Subscription
How to Cancel a Subscription
Here you will learn how to cancel your TMetric subscription, if, at the moment, our product does not cover your needs. After canceling a subscription, you will still be able to issue a new one by making an upgrade. 
To cancel a subscription plan
1. Go the Subscription page. 
2. Click the Settings tab above. 
3. Select Cancel Plan among the options.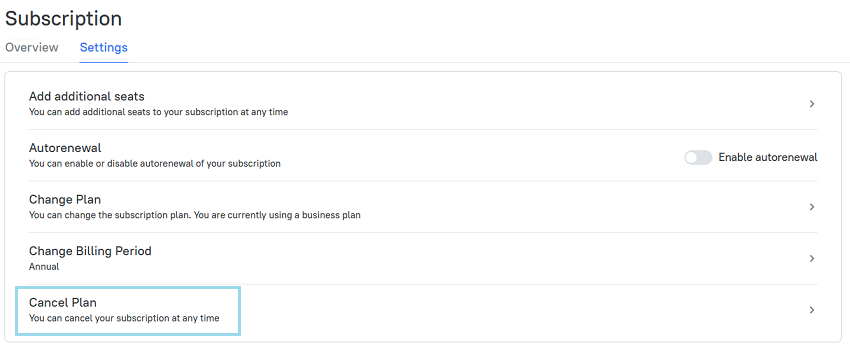 4. In the opened dialog box, click the Cancel Subsription button to confirm your choice. 
Note: The current subscription plan will be canceled after the end of the current subscription. The workspace will be switched to the Free plan after the subscription expiration date. 
---
Didn't find what you were looking for?
If you didn't find what you were looking for, you can make a support request or email us to [email protected]. We'll be glad to help you personally.
Contact Us