How to Share Tasks with Team Members
How to Share Tasks with Team Members
Each task has its own unique link, which you can share with other team members. This will allow you to collaborate on the same task with your colleagues together. 
To share a task:
1. Open a task editor of the task you want to share by clicking it in the list. 
2. Click the Sharing button.
3. In the opened dialog box, click Copy to copy a link to your clipboard.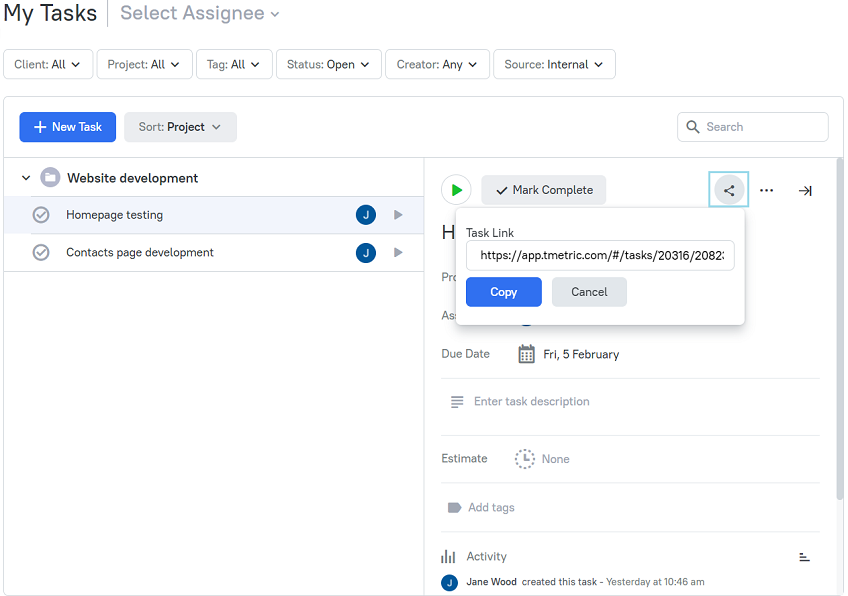 4. Send the task link to a person you want. 
When opening the link, a team member will see the task editor. They can navigate to a general task list by clicking Tasks on the left-side menu.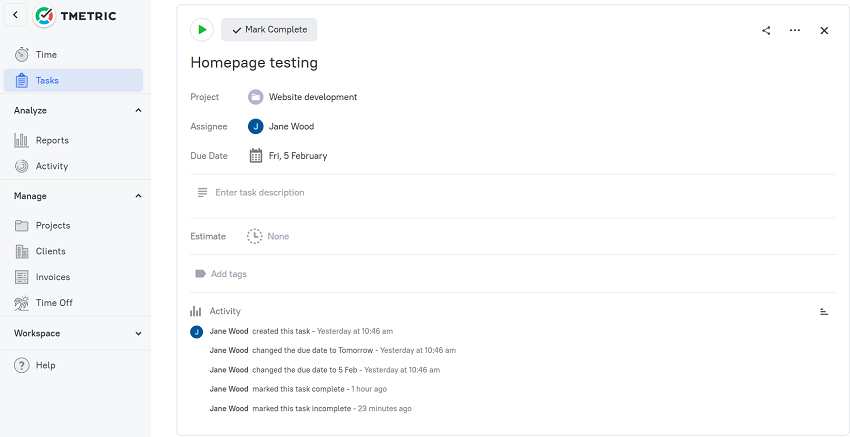 See Also
---
Didn't find what you were looking for?
If you didn't find what you were looking for, you can make a support request or email us to [email protected]. We'll be glad to help you personally.
Contact Us