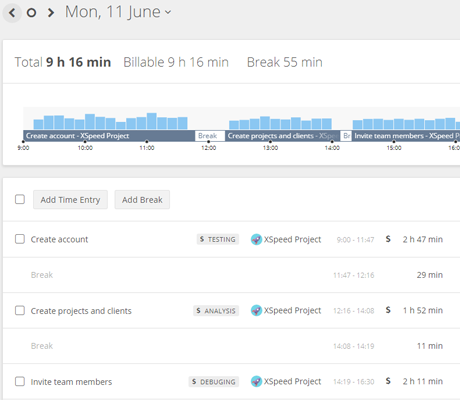 Track time for each project, client, task
TMetric can be useful for freelance designers and design agencies who work for a client on an hourly basis or at a fixed price. You can automatically measure every minute you spent on a client's task/project and show your work results. Clear reporting and simple invoicing of a client are the main aspects of building a successful and long-term relationship with a client.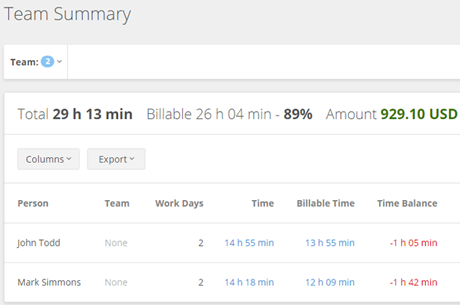 Manage your remote design team
TMetric can be used as a simple team management tool if you have a remote design team or numerous freelancers. You can set rates and roles for every team member and gather user activity statistics for any period. Rates setting helps you clearly see how much money every designer earned according to his/her spent time. With TMetric, it will be much easier and clearer for you to calculate salary for every person in your team, even if you have hundreds of employees.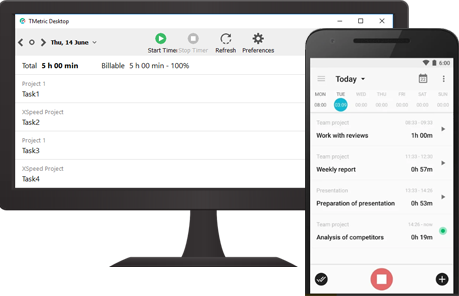 Stay creative wherever you are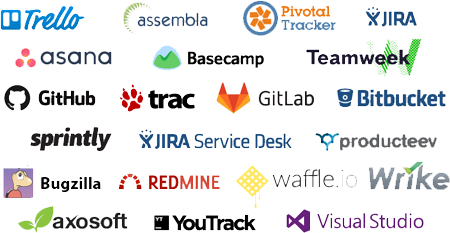 Track time in your favorite apps
Time tracking

Unlimited projects and clients

Reporting

Web app integrations

Billable rates and money tracking

Budgeting for projects

Invoicing

Task management

Activity levels for employees

Apps and sites usage reports

Client logins for access to reports

Payroll for employees

Time tracking permissions

Time-sync with QuickBooks

Time-sync with JIRA and Redmine
Time tracking

Unlimited projects and clients

Reporting

Web app integrations

Billable rates and money tracking

Budgeting for projects

Invoicing

Task management

Activity levels for employees

Apps and sites usage reports

Client logins for access to reports

Payroll for employees

Time tracking permissions

Time-sync with QuickBooks

Time-sync with JIRA and Redmine
Time tracking

Unlimited projects and clients

Reporting

Web app integrations

Billable rates and money tracking

Budgeting for projects

Invoicing

Task management

Activity levels for employees

Apps and sites usage reports

Client logins for access to reports

Payroll for employees

Time tracking permissions

Time-sync with QuickBooks

Time-sync with JIRA and Redmine