Working with Multiple Accounts
Working with Multiple Accounts
Creating Account
To start working with TMetric, you need to have an account in the system. If you are a team lead or an administrator, you need to sign up with TMetric. After successful registration, you become an owner of the account and can invite members. If you are a regular worker, it is likely that your team lead has already created an account and invited you to join it by email. All you need to do is sign in with the account and start tracking your working time. 
Regardless of your role in the account, TMetric allows you to create new accounts within your current account. 
To create a new account:
1. Click your name in the upper right and select Manage My Accounts.
2. On the My Accounts page, click Create Account.
3. In Step 1, specify the account name. There is an option to generate demo data for the account: tasks, members, a project, time tracking data etc. This will give an insight of how TMetric looks and works. You can later clean up the demo data and go live with your own data.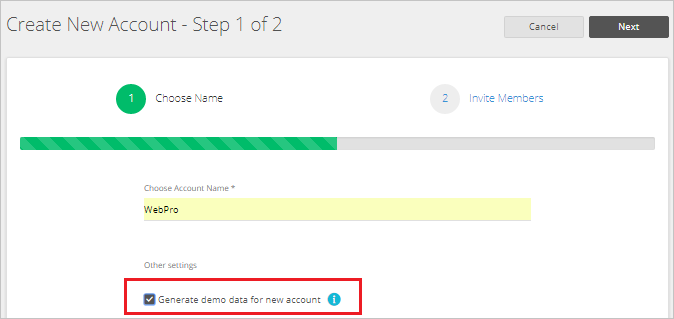 4. In Step 2, enter emails of users you wish to invite to the account. 
5. Upon completing Steps 1 and 2, click Create to add the new account.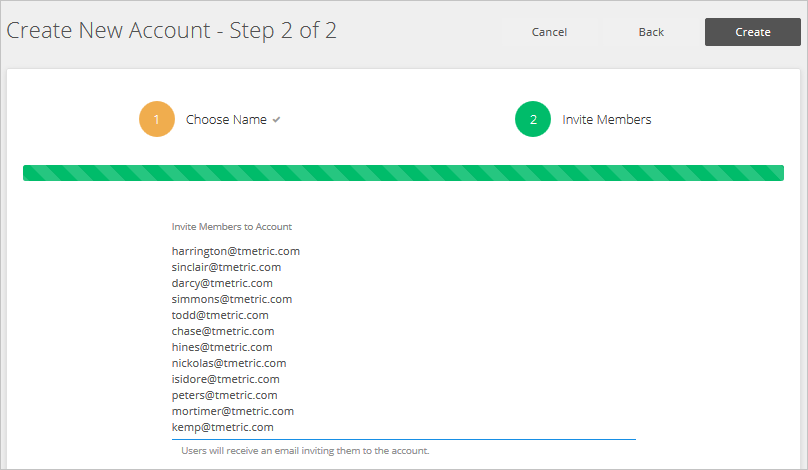 Managing Accounts 
Note: An account can be edit by the account owner and assigned admin. An account can be deleted only by the account owner.
To open the list of accounts, click your name in the top right and select Manage My Accounts.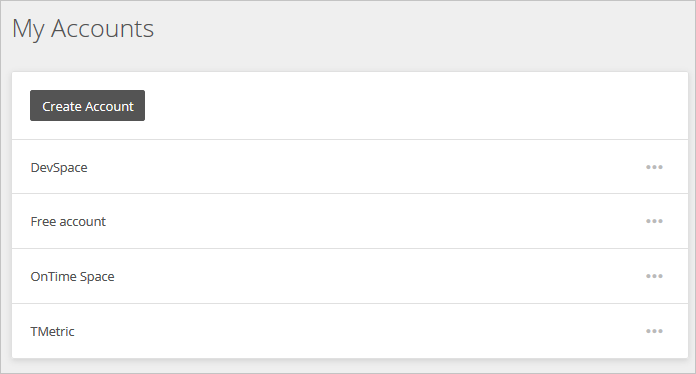 Click a required account to open the Edit Account page.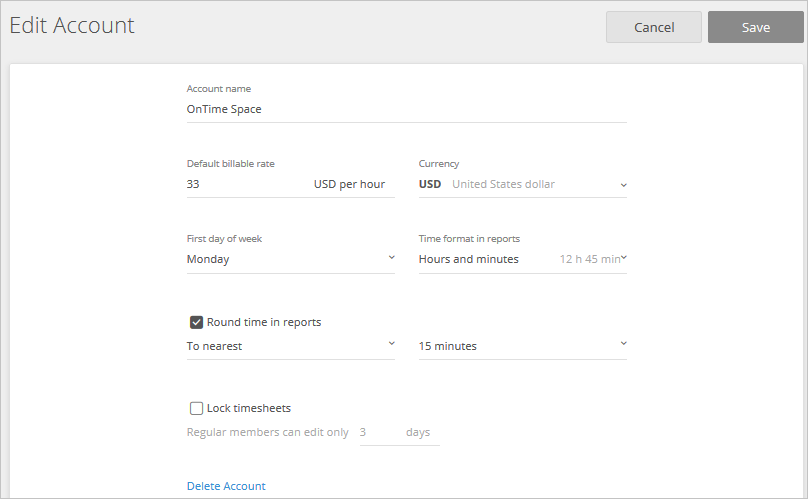 Click the action overflow button 

 of an account you wish to delete and click Delete. Confirm the action by typing DELETE in the edit field as shown on the following picture.
Switching Between Accounts
As was discussed earlier, in TMetric you may have several accounts, for example, a private account for tracking your personal projects and an office account shared among your colleagues. Only one of your accounts can be active at a time, and you are able to track time only in the active account. 
In order to determine which account is active at the moment, look at the top right of TMetric page.
TMetric lets you quickly switch from one account to another:
Click the account name in the top right and select an account from the drop-down list.  
To activate the account, click the Start timer button.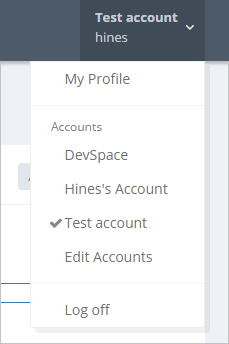 See Also