TMetric Firefox Add-on
Firefox Add-on
This topic describes how to install and use the TMetric extension in Firefox.
The TMetric Firefox add-on is available in Mozilla Add-ons for Firefox.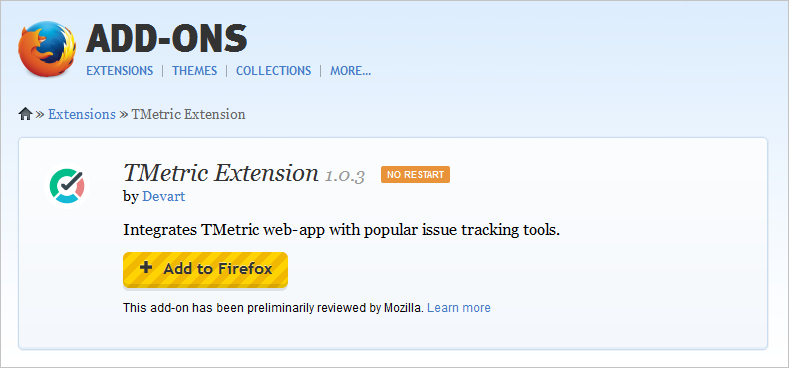 After installing the TMetric Firefox add-on, the TMetric icon appears on the Firefox toolbar. To start tracking time, click the TMetric icon, and the task will appear on the TMetric timesheet. 
See Also