Tracking Task Modifications
Tracking Task Modifications
TMetric allows you to easily track all the changes made to a task. You can see who created a task, who it is assigned to, how much time is logged for the task by all users, etc.
Task activities are recorded and displayed in the Activity section of the task editor. To open the editor, click the task name you need in the list.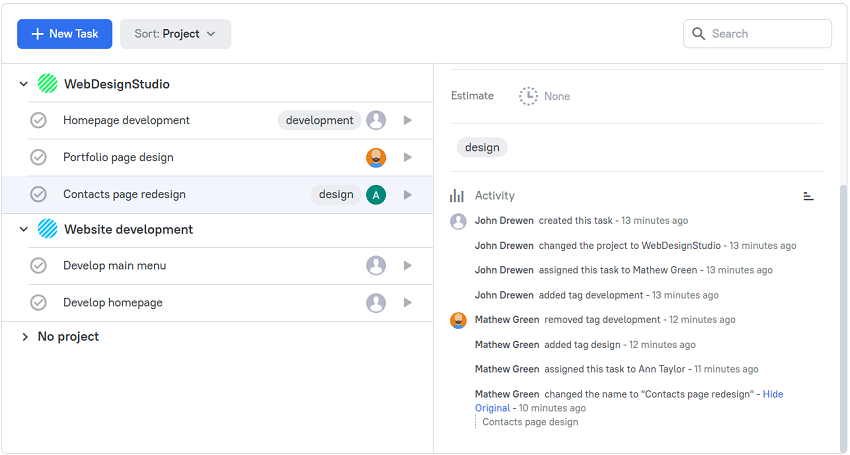 The events are displayed chronologically. There is a possibility to sort them either in descending or ascending order if needed.
The list of events includes all the modifications made to a task, so you can easily track its workflow. You can quickly find and see who made which changes and when. 
If a task name's been changed, you can see its original by clicking the Show Original link. To hide the original, click the corresponding link. 
---
Didn't find what you were looking for?
If you didn't find what you were looking for, you can make a support request or email us to [email protected]. We'll be glad to help you personally.
Contact Us