Can I add custom notes for a time entry?
Can I add custom notes for a time entry?
Yes, you can, either when starting a task in an external web app or when working on an internal one in TMetric. The note you add to a time entry from outside can be also viewed and edited in the desktop client and web application.
Note: You can add only single-line notes, since multi-line descriptions are not supported.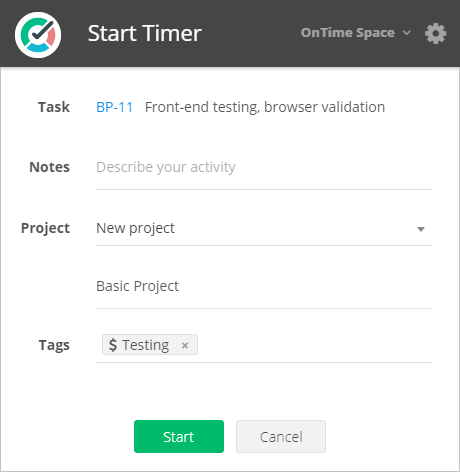 Custom notes can be only added to a time entry, which is related to a task (internal or external). They are stored in the Description field and can be changed in the time entry editor window. 
These notes are useful when a task takes a long time and there is a need to know exactly what a person's done on a specific task. 
The name of the task can be seen in the bottom right section of the editor window. And, it does not change, when the custom notes are being added to the task. 
See Also