Editing Your Profile Settings
Editing Your Profile Settings
Here you will learn how to access, change, and manage your Profile Settings in TMetric. You can set your personal preferences on the My Profile page and change the UI language.
To open My Profile 
Click your name in the bottom left corner.
Select My Profile in the drop-down list.  
My Profile is a personal area containing user-specific data and settings: 
In the Interface language drop-down list, you select the language you want to use for the app.
The Send me email updates option allows you to get the latest news and updates of TMetric. 
If you want your breaks to be displayed in the list of time entries on the Time page, check Show breaks in the list on the Time page. 
To generate a new token for TMetric API, click Get new API token.
If you want to change your password, click the Change Password link.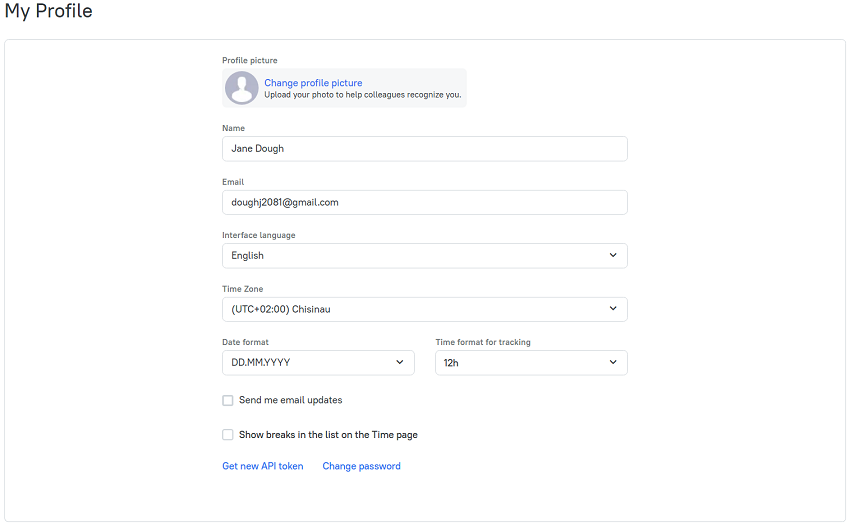 See Also
---
Didn't find what you were looking for?
If you didn't find what you were looking for, you can make a support request or email us to [email protected]. We'll be glad to help you personally.
Contact Us