Connect Your Calendar to TMetric
Connect Your Calendar to TMetric
TMetric supports fast integration with popular calendars - Google Calendar and Outlook Calendar.
This gives you the possibility to add your daily agenda directly to the web app and start tracking time spent on the events with one mouse click. 
You can connect a calendar from both the Time page and your profile. Once a calendar is connected, all your scheduled events will show up on the Time page. Now you can start the timer on the event you need.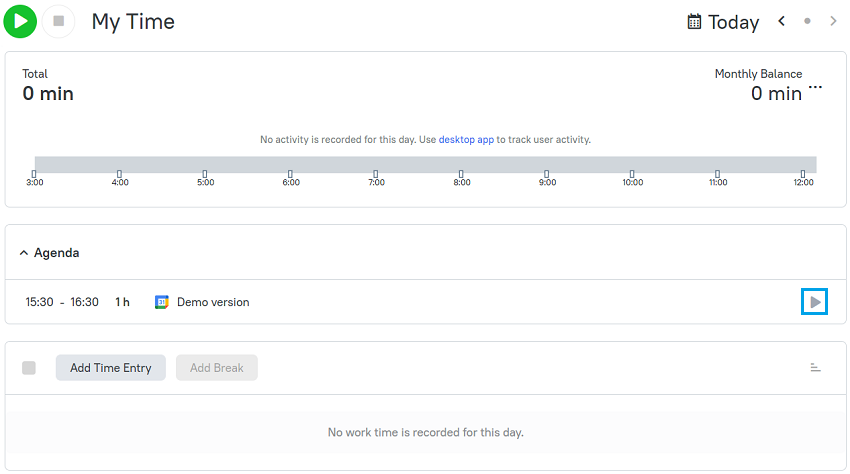 Note: You can connect both Google Calendar and Outlook Calendar at once. 
If you have more than one calendar in your calendar app, you can connect all of them to TMetric whenever you need. Just go to the My Profile page and enable the calendars you want to connect.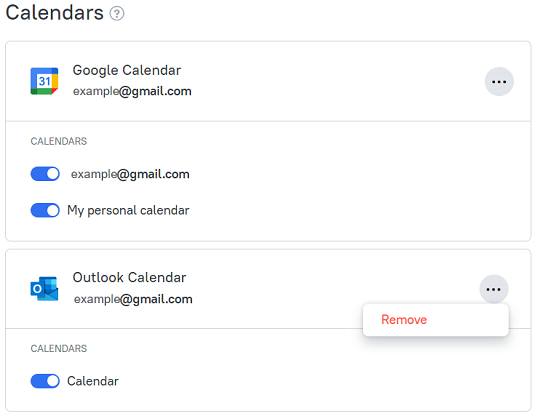 To disconnect the integration, click the menu button next to the calendar name and then select Remove. 
---
Didn't find what you were looking for?
If you didn't find what you were looking for, you can make a support request or email us to [email protected]. We'll be glad to help you personally.
Contact Us