Collaborating with your Clients
Collaborating with your Clients
You can invite a client representative to join a TMetric workspace and follow the progress of the client's projects. 
To invite a client representative:
Go to Workspace and click Clients.
Select a required client.
On the Edit Client page, click the Contacts tab.
Select one of the two options:
Invite Client Representative - the Invite Members to Workspace dialog opens. Enter the emails of client representatives and click Send Emails.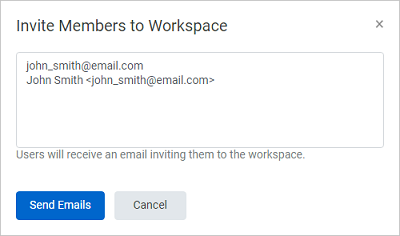 Select Existing Workspace Member - a list of all the members of the workspace opens. Select the required members.
5. Click Add, then click Save.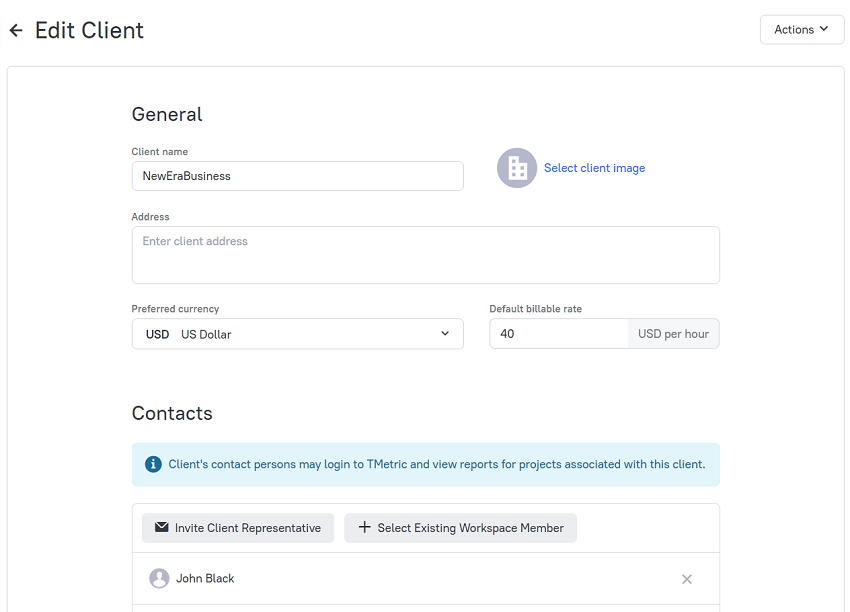 Client Representative Access Rights 
A client representative сan view Detailed Report, Projects Summary, and Tasks Summary reports only for the projects belonging to the client they represent. The client representative does not see the Team Summary report and project rates in the reports.
The Projects Summary report will provide a client with all the necessary information about a particular project: its name, budget, the total time spent on the project implementation and the money to pay for it. 
In the Tasks Summary report, a client can see more detailed information about the project, which tasks it includes and how much time is spent on each of them. 
The Detailed Report allows a client to get an in-depth look at the tracked time on the project: a date, time entries, the total time spent on the project, billable time and the amount of money to pay for each time entry.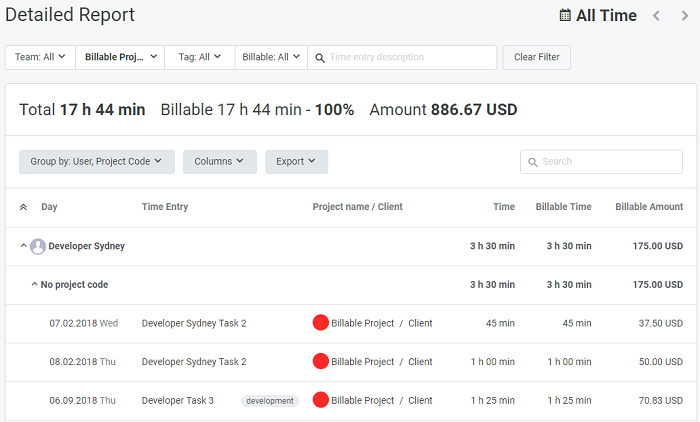 ---
Didn't find what you were looking for?
If you didn't find what you were looking for, you can make a support request or email us to [email protected]. We'll be glad to help you personally.
Contact Us