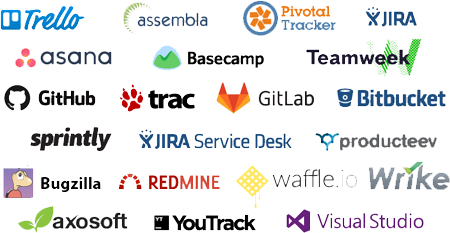 Connect your support system
Support engineers should focus on customers and not on time tracking. TMetric browser extension embeds timer buttons into your support system's UI. Now you track time spent on tickets in one click. Due to a jumpstart list of TMetric integrations, Freshdesk, UserEcho, UserVoice, and Zendesk are supported.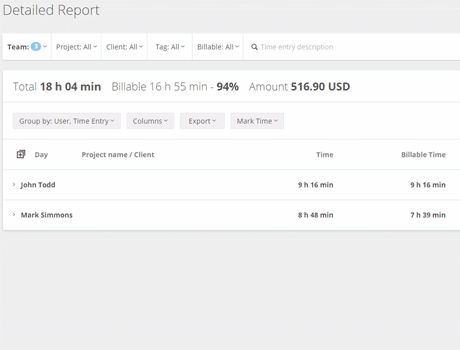 Get valuable insights into support process
Wondering why processing tickets is taking too much time? Label various support activities with tags for hassle-free tracking. With TMetric reports, you'll see time spent on communication with customers and developers, problem solution, and additional research.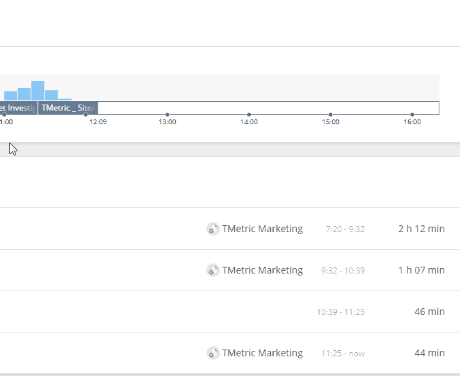 Keep your support team focused
TMetric can bring timelines of your team together on one screen. Now, you can see what applications your support team's members are using. Identifying what apps distract your team helps find the way to address and solve the team distractions problem.
Time tracking

Unlimited projects and clients

Reporting

Web app integrations

Billable rates and money tracking

Budgeting for projects

Invoicing

Task management

Activity levels for employees

Apps and sites usage reports

Screenshots capturing

Client logins for access to reports

Payroll for employees

Time tracking permissions

Time-sync with QuickBooks

Time-sync with JIRA and Redmine
Time tracking

Unlimited projects and clients

Reporting

Web app integrations

Billable rates and money tracking

Budgeting for projects

Invoicing

Task management

Activity levels for employees

Apps and sites usage reports

Screenshots capturing

Client logins for access to reports

Payroll for employees

Time tracking permissions

Time-sync with QuickBooks

Time-sync with JIRA and Redmine
Time tracking

Unlimited projects and clients

Reporting

Web app integrations

Billable rates and money tracking

Budgeting for projects

Invoicing

Task management

Activity levels for employees

Apps and sites usage reports

Screenshots capturing

Client logins for access to reports

Payroll for employees

Time tracking permissions

Time-sync with QuickBooks

Time-sync with JIRA and Redmine