Boost Your Time Tracking
Boost Your Time Tracking
TMetric Desktop will make your time tracking even faster, easier and more accurate. 
Why do you need to install the TMetric desktop app?
The software extends basic TMetric functionality providing you with new and richer possibilities.
Tracking reminders
In case you forgot to stop the timer, TMetric desktop will notify you about this.
Whether someone distracted you or you had a pause for a lunch, the program will ask you what to do with the away time.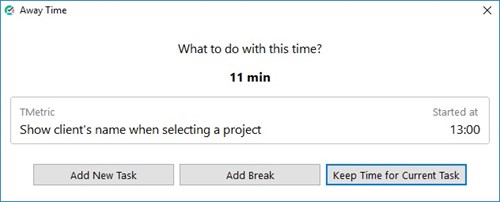 Autostart/Autostop 
TMetric Desktop allows you to seamlessly start and stop tracking your work time without even opening the web app. You don't have to manually launch or stop it every time you run or shup down your computer. TMetric Desktop will deal with this.
Offline mode
You can keep track of your working hours without Internet connection.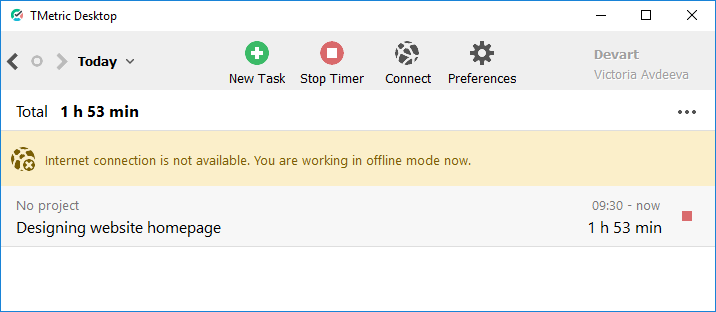 Activity Tracking
This feature allows you to monitor your activity and analyze it in order to improve your productivity.  

You can get a detailed report on the applications that a user mostly uses at work and the time he spends on each of them.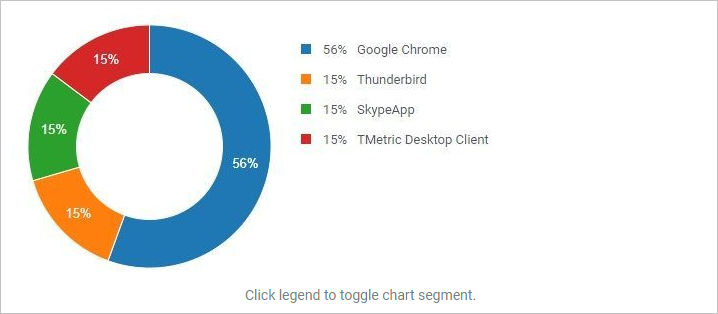 It seamlessly syncs data to the web version of TMetric.
Download the Desktop client available for Windows, macOS, and Linux.
---
Didn't find what you were looking for?
If you didn't find what you were looking for, you can make a support request or email us to [email protected] We'll be glad to help you personally.
Contact Us