Using TMetric Desktop
Using TMetric Desktop
TMetric Desktop allows you to track time, enable tracking reminders, record user activity. It then seamlessly syncs data to the web version of TMetric.
The desktop app UI enables you to start and stop the time, to see how much time you work during the day and what tasks you do. You can use the navigation arrows to move to previous days and back to view your working progress in the past. 
Download the Desktop client available for Windows, macOS, and Linux.
Starting Timer
With TMetric Desktop, you can start tracking time without even opening TMetric web application. At the beginning of your workday, TMetric Desktop will automatically prompt you to start tracking your work time. During the first run, it will suggest starting a new task with no description.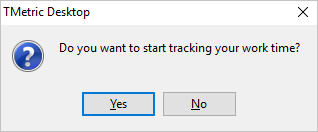 TMetric tray icon
TMetric tray icon allows you to quickly start/stop timer, refresh the application, view and switch to a recent task, set up Preferences, open the About window, log off TMetric account, open TMetric web and desktop apps, or exit the desktop client. Just right-click the tray icon and select a required option from the shortcut menu: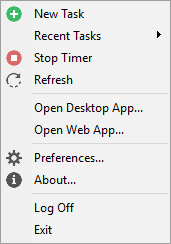 TMetric Desktop main window
To open the TMetric Desktop main window, either double-click the TMetric tray icon or right-click it and select Open Desktop App...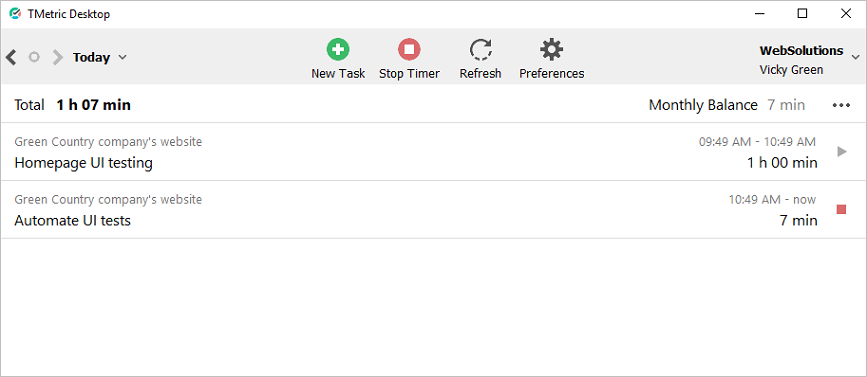 There are four buttons: New task, Stop Timer, Refresh, and Preferences. The main window displays the project and the name of an active task, the time spent on the task, as well as the total time recorded for today and the Monthly Balance value.
When you click New task, a drop-down box opens, where you can either start a new task or select one from the list of recent tasks.
Click the Stop timer and Refresh buttons to stop the timer and refresh the app correspondingly.
Click the Preferences button to open the TMetric Preferences window, where you can configure various settings of the TMetric Desktop.
Additional options
There are additional options used to add a time entry, add a break or sort time entries in the descending/ascending order. To open the list of available options, click the horizontal-ellipsis button next to Monthly Balance.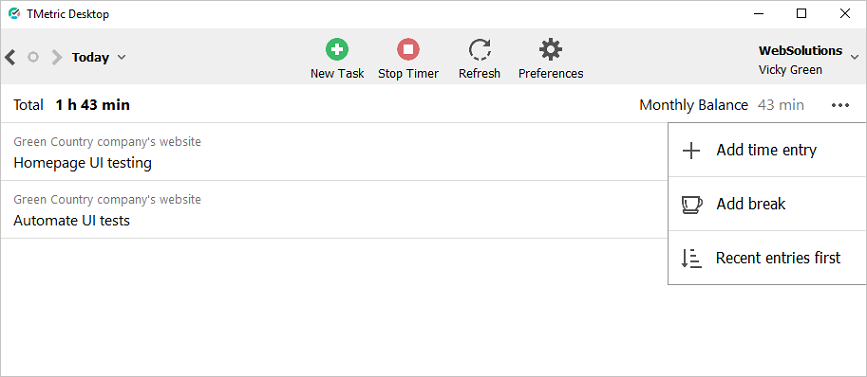 Add time entry
When adding a new task or a time entry, you can easily specify its description, project, tags, and duration. If a project a task belongs to is billable, you can check Billable. You can also edit any time entry in the list by double-clicking its name.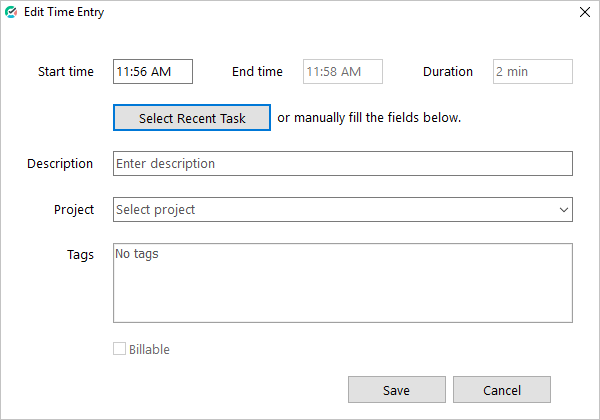 Add break
You can easily add a break in a separate dialog box by specifying the start and the end time of the break.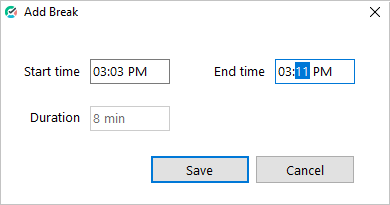 Calendar
A tiny menu bar calendar allows you to select any day you need and see the chronology of your tasks and working time history.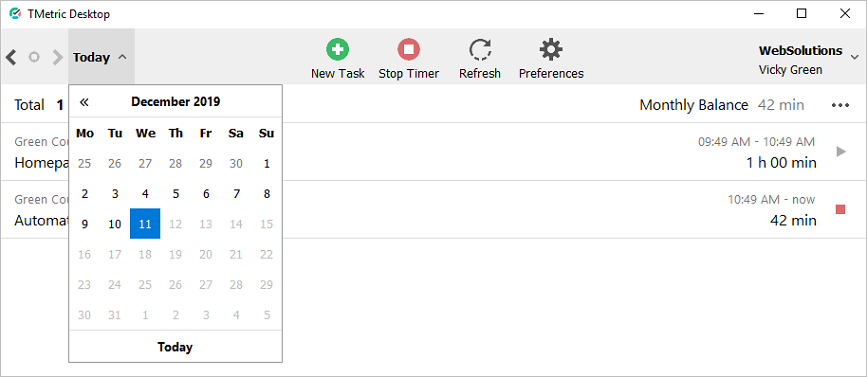 Switch between workspaces
If you work with multiple workspaces, there is a possibility to quickly switch from one workspace to another by clicking an active workspace name on the right and selecting the one you need.
Away time
If there is no user activity for a predefined time, the Away Time dialog box opens, prompting you to select one of the following options:
Add new task - the time will be added to a new task
Add break - the time will be added as a break
Keep time for current task - the time will be added to your current task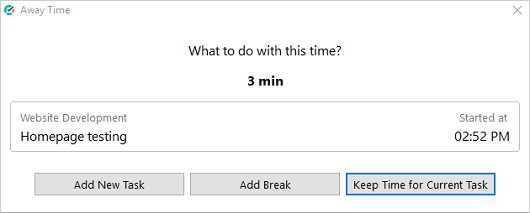 Long-running timer
In TMetric, time entries cannot be longer than 12 hours. If it happens, TMetric considers that you did not stop the timer and prompts you to fix it by applying one of the following options: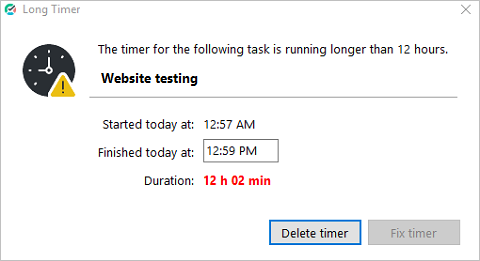 Fix timer - select this option to allow TMetric fix timer on the basis of your user activity. This option may be invalid if TMetric cannot retrieve your user activity.
Delete timer - select this option to delete the time entry that is longer than 12 hours. 
---
Didn't find what you were looking for?
If you didn't find what you were looking for, you can make a support request or email us to [email protected]. We'll be glad to help you personally.
Contact Us