Capturing Screenshots
Capturing Screenshots
Here you will learn how the Screenshots Capture option works and what additional settings can be set for it.
Screenshot capturing allows you to see what activities your team members are engaged and interested in at work.
Screenshots of each monitor are randomly taken by TMetric Desktop every 10 minutes and can be viewed on the Activity page, where you will also find more details about user activity. 
You can choose persons whose activity you want to remotely monitor (either all of them at once or individually). 
To capture screenshots 
Navigate to Workspace and click Settings. 
Go to the Activity and Screenshots tab.
In the Activity and Screenshots Capture section, choose Screenshots next to the team members' names you need. 
Check Blur screenshots to protect sensitive data if you want to blur out personal information on screenshots.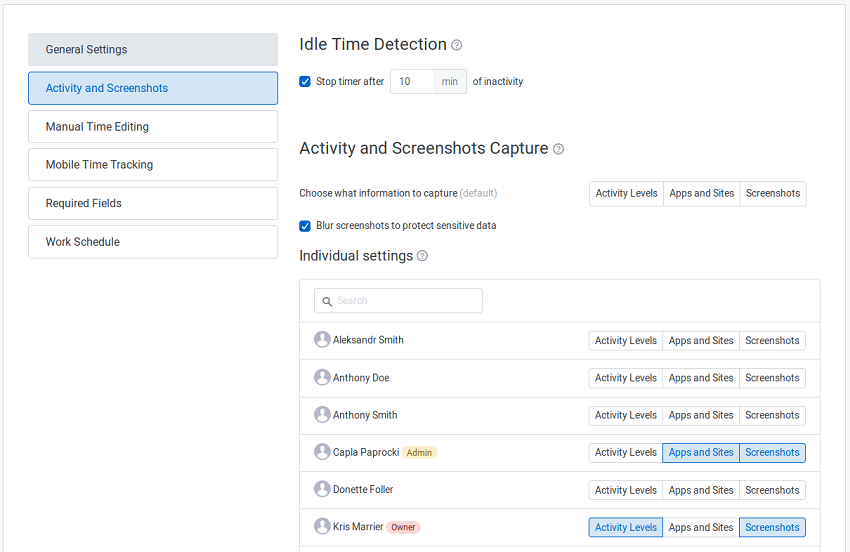 ---
Didn't find what you were looking for?
If you didn't find what you were looking for, you can make a support request or email us to [email protected]. We'll be glad to help you personally.
Contact Us