Creating Teams
Creating Teams
Note: This functionality is available only for users with the Owner and Admin statuses.
To create a team:
Go to Manage on the main menu and click Teams. 
On the Teams page, click New Team.
On the New Team page, type in a team name.
Click Add Members to add select members from the list and click Add.
Go to the Lead tab, click Add Team Lead, and select a user from the list.   
Click Save to create the team.
The team that you've added appears on the list of teams on the Teams page. You can delete a user from the team by clicking the cross button.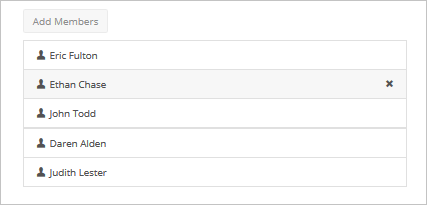 See Also