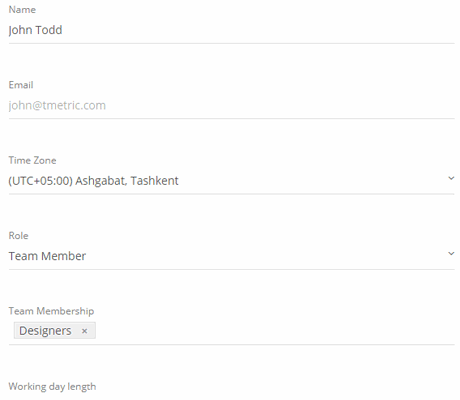 Manage time of any team in any part of the world
TMetric is a perfect solution for outsourcing and remote teams of any size, working from home freelancers or individual contractors located anywhere. Applying this team time tracking software, you can monitor their performance and track work hours regardless of the difference in time zones.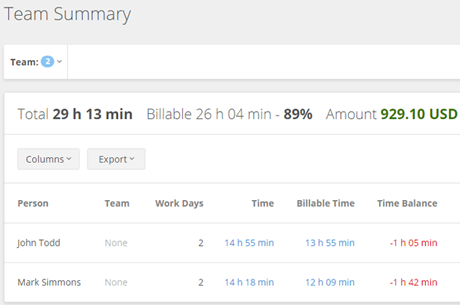 Monitor your team performance
With TMetric Team Monitoring functionality, you can monitor work performance of every team member, track assigned tasks and get information about the cost rate of each employee or contractor. The information on monthly reports will enable calculating salaries in a click.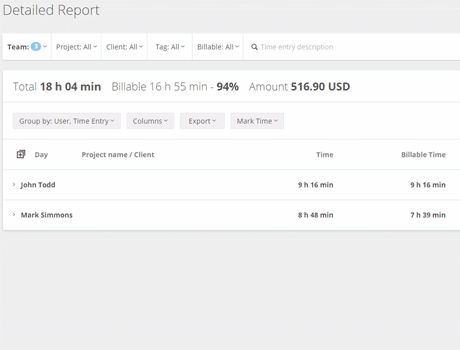 Create time reports for teams
TMetric detailed and transparent reporting system allows you to evaluate the results of your team's work. The Team Summary report shows summarized information on all the team members at a glance. The data is arranged by person, team, work days, time, time balance, and billable time.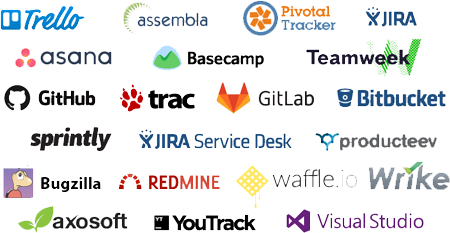 Integrate with the tools your team uses
Does your team work with Trello boards, lists, and cards, GitHub issues or Redmine tasks? Great! TMetric integrates with dozens of team and project management systems. Simply click the TMetric Start timer button directly from the system you use, and monitor the performance of your team.
Time tracking

Unlimited projects and clients

Reporting

Web app integrations

Billable rates and money tracking

Budgeting for projects

Invoicing

Task management

Activity levels for employees

Apps and sites usage reports

Screenshots capturing

Client logins for access to reports

Payroll for employees

Time tracking permissions

Time-sync with QuickBooks

Time-sync with JIRA and Redmine
Time tracking

Unlimited projects and clients

Reporting

Web app integrations

Billable rates and money tracking

Budgeting for projects

Invoicing

Task management

Activity levels for employees

Apps and sites usage reports

Screenshots capturing

Client logins for access to reports

Payroll for employees

Time tracking permissions

Time-sync with QuickBooks

Time-sync with JIRA and Redmine
Time tracking

Unlimited projects and clients

Reporting

Web app integrations

Billable rates and money tracking

Budgeting for projects

Invoicing

Task management

Activity levels for employees

Apps and sites usage reports

Screenshots capturing

Client logins for access to reports

Payroll for employees

Time tracking permissions

Time-sync with QuickBooks

Time-sync with JIRA and Redmine