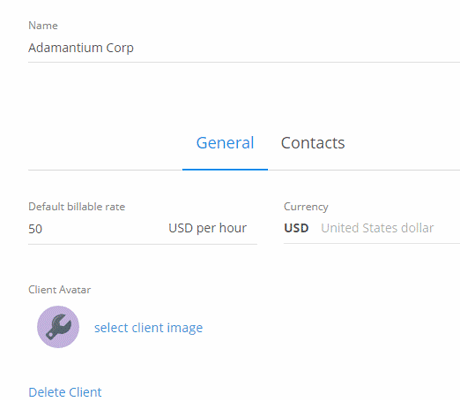 Billable hours tracking for each client
TMetric can be useful for every consultant who works for a client on an hourly basis. You can automatically measure every minute spent on a client's task/project, assign different billable rates per project, work type or person. For consulting firms, it will be useful to set up billable rates and cost rates for each member of the team.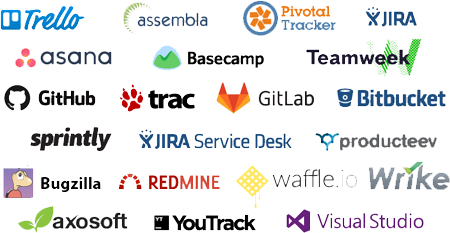 Track time in your favorite apps
Used to create client's reports in Google Docs or Google Sheets? Record appointments in Google Calendar? Create lists in ToDoist or cards in Trello? Great! TMetric integrates with nearly 40+ apps, which gives you an option to use this time tracking feature in your favourite apps.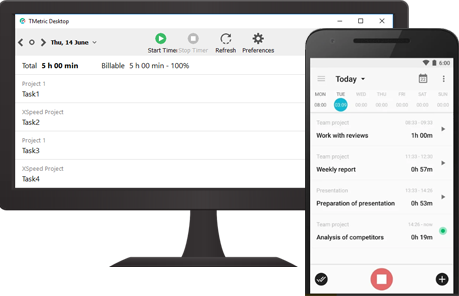 Mobile and Desktop Time Tracking
Consultants often conduct their researches from home-offices, consulting firms or clients' offices. More than often they provide their service literally on-the-go. Therefore, it is very important to be able to track consulting hours anywhere across any devices. TMetric mobile phone app is available on Android or iOS. You can also install a desktop application on any operating system, Windows, macOS, Linux, and Ubuntu.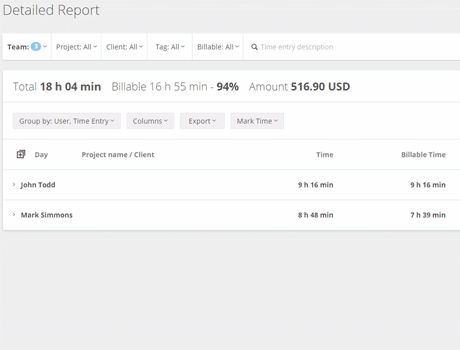 Detailed reports and simple invoicing
Simple invoicing and clear time reports help build a trusting and successful relationship with a client for future work. Create detailed reports grouping data by day, user, time entry, project/client, and time (duration). Invoice your clients on a daily, weekly or monthly basis depending on the contract.
Time tracking

Unlimited projects and clients

Reporting

Web app integrations

Billable rates and money tracking

Budgeting for projects

Invoicing

Task management

Activity levels for employees

Apps and sites usage reports

Screenshots capturing

Client logins for access to reports

Payroll for employees

Time tracking permissions

Time-sync with QuickBooks

Time-sync with JIRA and Redmine
Time tracking

Unlimited projects and clients

Reporting

Web app integrations

Billable rates and money tracking

Budgeting for projects

Invoicing

Task management

Activity levels for employees

Apps and sites usage reports

Screenshots capturing

Client logins for access to reports

Payroll for employees

Time tracking permissions

Time-sync with QuickBooks

Time-sync with JIRA and Redmine
Time tracking

Unlimited projects and clients

Reporting

Web app integrations

Billable rates and money tracking

Budgeting for projects

Invoicing

Task management

Activity levels for employees

Apps and sites usage reports

Screenshots capturing

Client logins for access to reports

Payroll for employees

Time tracking permissions

Time-sync with QuickBooks

Time-sync with JIRA and Redmine